It's our first Thanksgiving in business, so what they hell, let's open for four hours on Thanksgiving.
Actually, business wasn't bad — booked for revenue than on Tuesday when I worked and we were open for eight hours.
After work, headed off to Thanksgiving Number Two at Swanda'sâ… Some assembly required: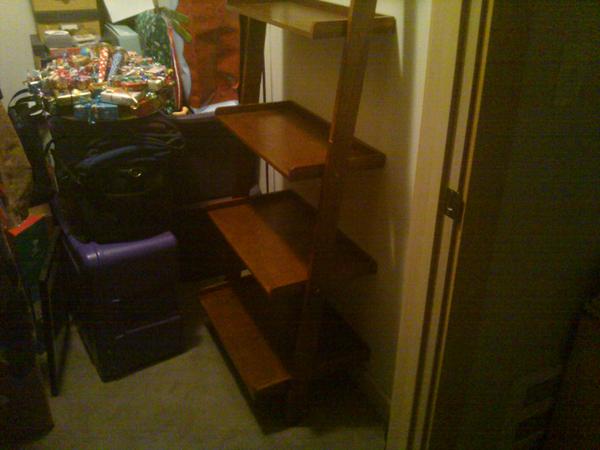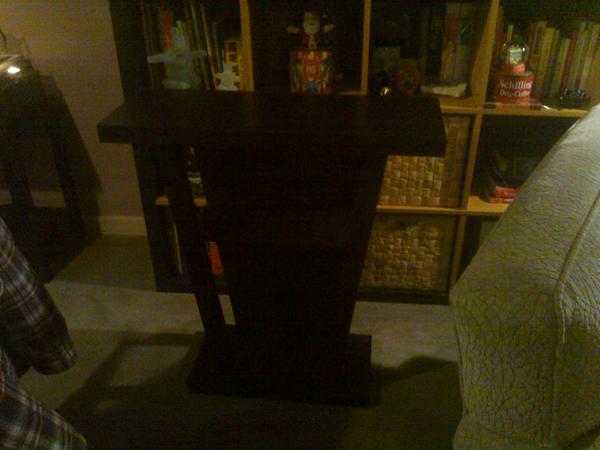 Nothing says the holidays like assembling flat-pack furniture. A new storage rack for the closet, and a new TV stand. Sorry about the lighting, but the overhead fixtures in the apartment suck (luckily the reading lights are good).
And onto the feast…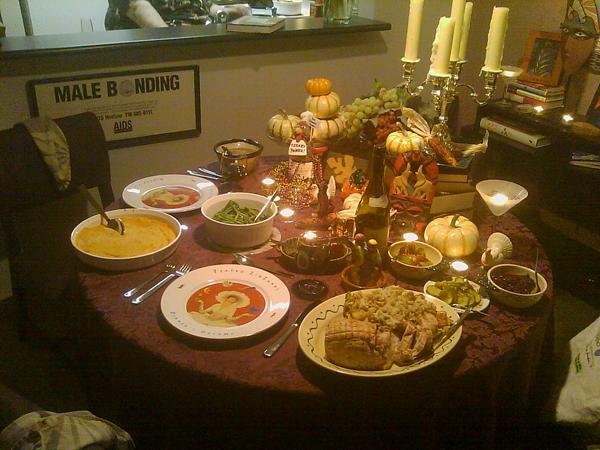 How autumnal. Prosecco with the deviled eggs, white wine with the squash soup, and a love 2005 Bonny Doon le Cigare Volant with the main courses. DancingBear made it in time for the last glass of the red, and we were both out of there by 9, which might be considered a miracle.
[210.0]