Santa's work in the shop before shop hours: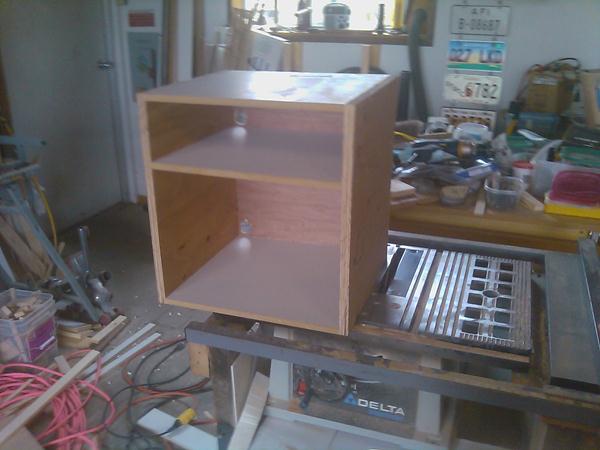 Build a bookshelf for under the cash wrap… finally, a place to shelve stuff next to the filing cabinet.
Got to work and found Jim's work! Stunning, we have an "A" board to announce tastings.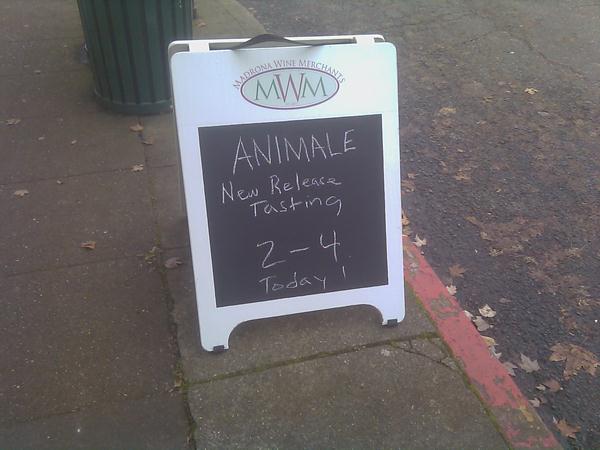 And more shots for today…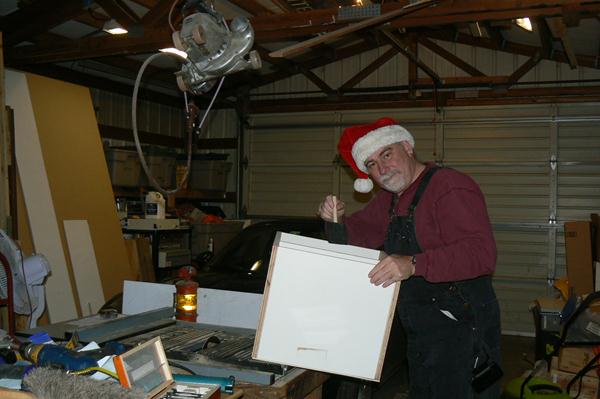 Santa in the shop painting the bookshelf with the "sleigh" in the background. Please note that I'm wearing a 38″ waist on those overalls — that's been awhile since I've been in those. Might be the only pair of 38s in my closet. Please notice all three buttons on the side are connected!
But later, the lobster attacks…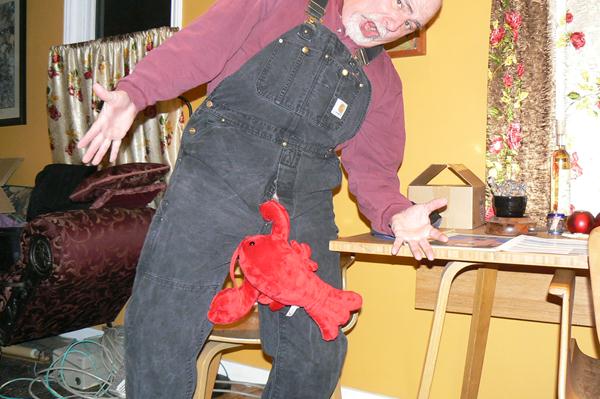 Long day, and working most of tomorrow. Hopefully the Sunday/Tuesday cute guys will come in for more wine. I think I'm getting a reputation in the neighborhood.
[211.2]