Shop hours today are 11-5. As so-so day at the till, but I did get some chores done:
Installed the new shelf unit
Swapped out printers
Finish initial wine cards for all the wine
Didn't get finished:
Figuring out the cash register and why it's charging tax on the undiscounted amount if we give customers either the 5% discount on 6 bottles, or the 10% discount on 12.
Swanda texted with the news of a couple of packages at the apartment, and the availability of Scotch. That soon enough turned into a dinner of steaks and roasted brussell sprouts.
And today's Holiday Photo: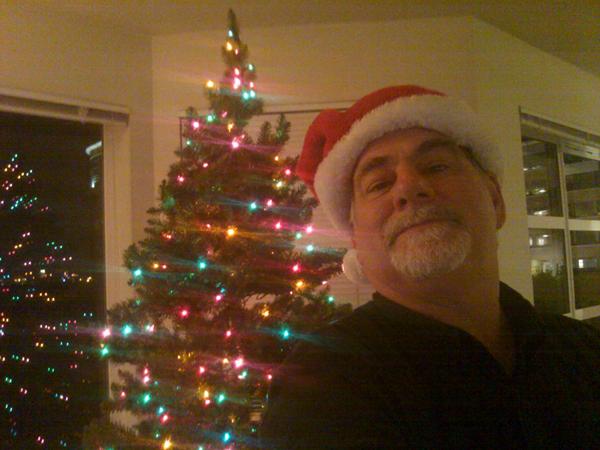 In front of Swanda's ornament-less tree.
[210.7]