One of the packages I picked up last night at Swanda's place from a new rack for the sleigh.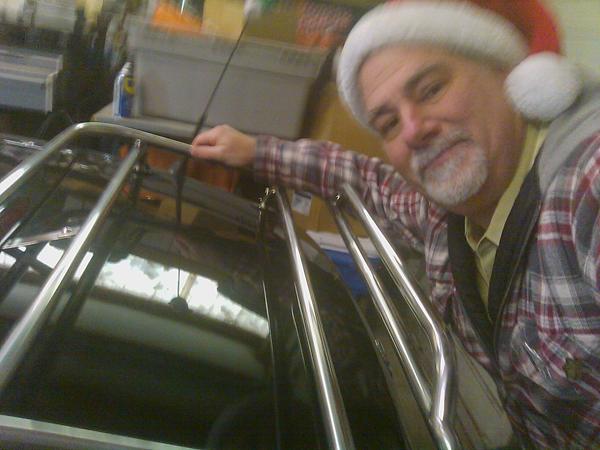 No just imagine it with cardboard strapped to it headed for the recycle bin. Wonder if that makes it a tax-deductible business expense.
Having a large selection of bourbon and rye, a late afternoon call yielded a yes to dinner, followed an hour later by request for an extra place setting. Dinner with Possum and DancingBear.
I was hoping to get the gathering call printed when 350 into a 475 run… the toner crapped out. Guess I'll be finishing that tomorrow. Damn. Was hoping to get that off my plate BEFORE my trip to New Mexico.
Oh well.
[211.4]