A slow day in the shop, not the slowest, but close. Tuesdays are slow in the wine business even at Jim's old shop on Capital Hill. Finally got around to making a spreadsheet of all the sales to date, now I just have to have time to start crunching the numbers. I opened at noon, and the first and last sales were between 5 and 5:15 — luckily they were a half case and a quarter case. It doesn't bode well for being open Tuesdays in the coming year after the New Year's rush.
The slow day did give me the chance to get most of my holiday cards written. If the stamps.com server had been faster I would have had them all printed out to address, but instead, that's another chore for the evening of wrapping and packing for the mail.
The end result: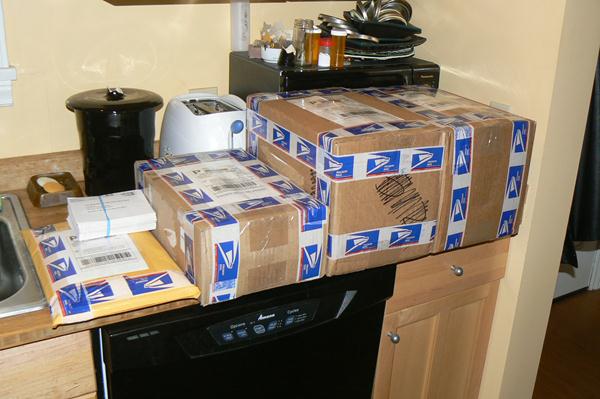 And the incoming bounty is starting to pile up: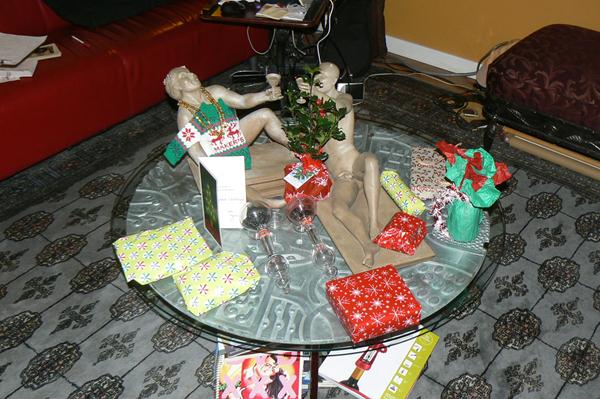 Too bad I didn't get all the cards finished or even begin to pack for the trip to CanadaLand tomorrow.
[212.1]