Spent the day working the shop, and working the film scanner when there were no customers. I figure if I'm at the shop, I might as well be doing something worthwhile, like scanning all these old black and white negatives. And then I left them on the machine, so you'll have to wait for historic images of Uncle Markie.
Not a bad day, but not the break-out day like Saturday was.
After work it was off to cook dinner for four at Swanda's place. With the oxygen, that means being NOWHERE need the stove. Tonight's dinner was for Suze and Jim who brought wine to go with the pork bone-in ham, brussell sprouts and coleslaw. Here's a great shot of the cheese course that kept us from starving while the roast cooked: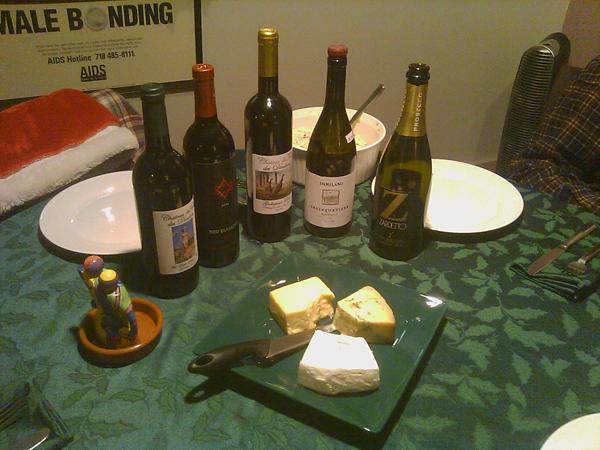 Cleaned up after dinner, ran the dishes and basically left the house in better shape than I found it, unlike my own, which is starting to see some serious neglect with half a dozen projects started and not finished.
Oh well, another day.
[210.7]