A record breaking day at the shop — even besting Jim's Saturday total — and ON A TUESDAY. Must be the holiday gift giving season.
Look at the wine rack for the cabernets and pinots: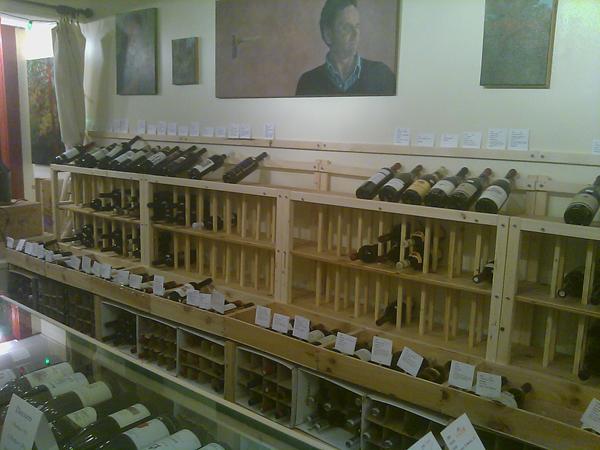 The is mostly the cause of these two guys who came in looking for six cases of wine ASAP and by the time we were done (they were shopping for the "B" client list) they had added another three cases for their "C" list clients instead of the coffee they were planning because they found we had a bunch of wines in the $10 range. Whew!
They a family came in, another mixed case, then just after five a guy came in for two cases of not cheap wine. $35 a bottle wine was flying off the shelves.
Went to Swandas for a few minutes of work before heading to Jill's for the tequila and latke party: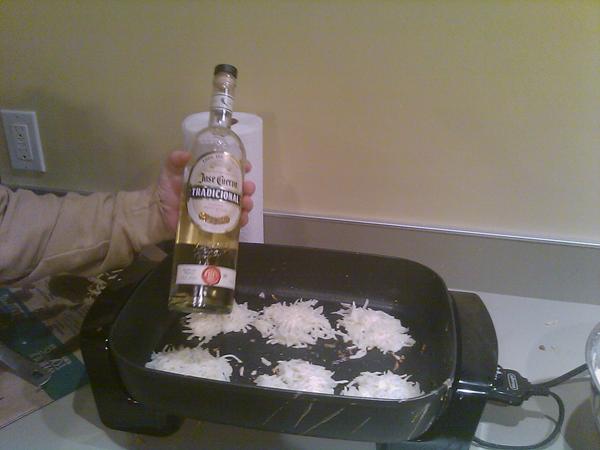 I started with the required tequila, but quickly moved to a nice Ridge: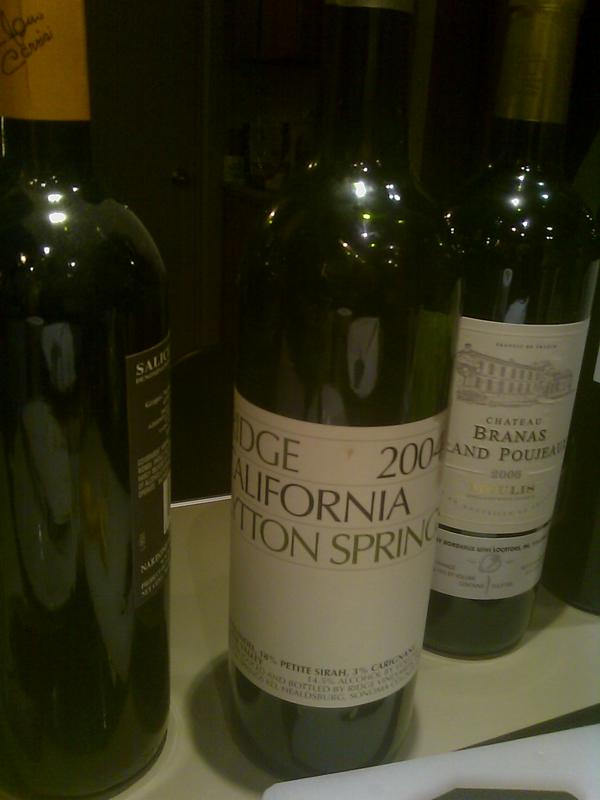 Here is the damage for the evening, though I missed most of the action: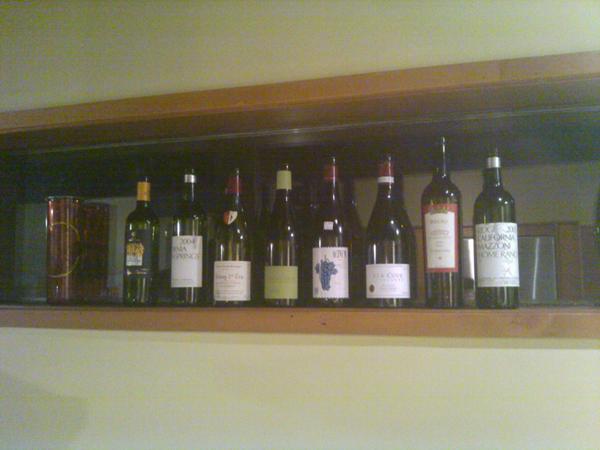 Needless to say, I slept on her couch.
[213.1]