I spend my day on the Eastside — servicing cars, washing cars, FedExing Christmas presents, buying clothes, getting gas, buying booze, mailing letters, getting stuck in traffic, fetching packages, making dinner. Here are the amusing photos.
The cheese course: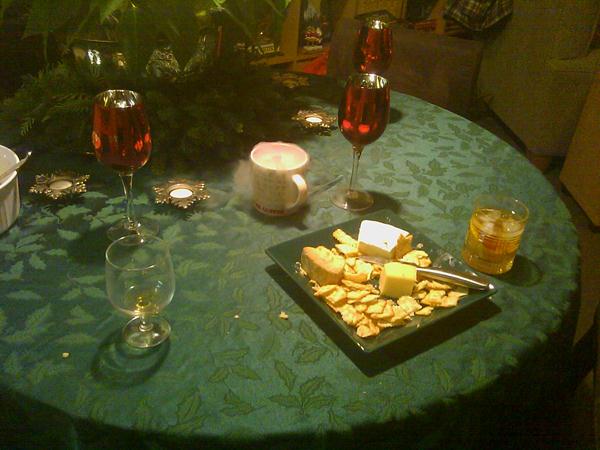 The "meatloaf" — Bison and Beef (egg and shredded cheese as a binder), a layer of asparagus, covered with braided bacon: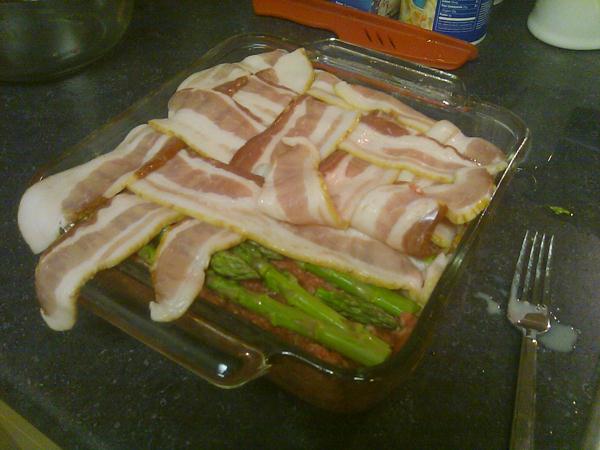 After it's out of the oven: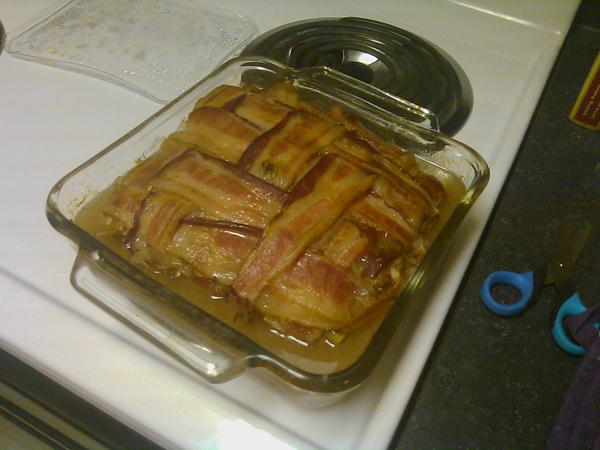 And the table: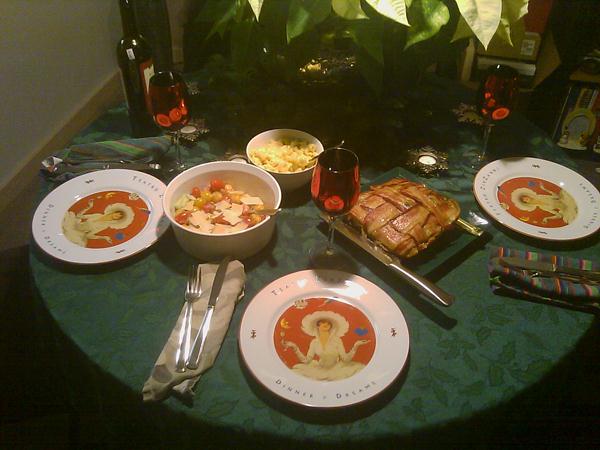 With the "Stoplight Salad" — red and yellow mini tomatoes with cucumber and a little cucumber and Caesar dressing.
Life is hard.
[211.0]