Today is really about tonight's meal: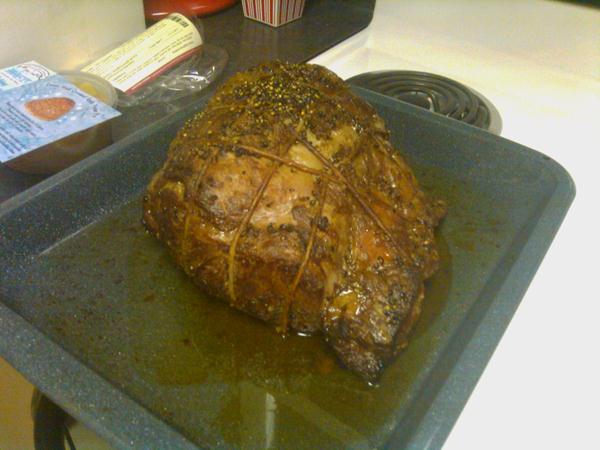 Man that's a nice piece of meat. And the table (and the wine):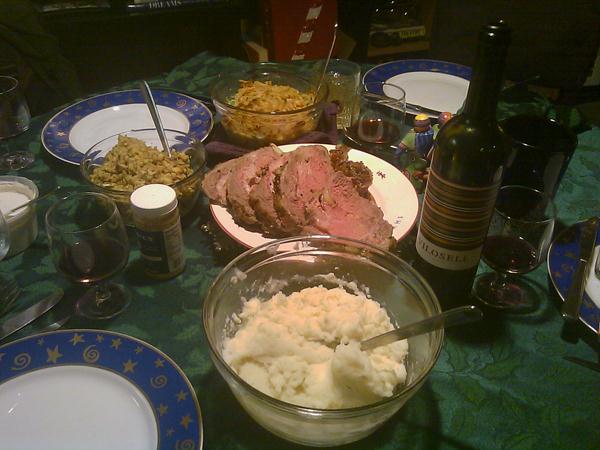 And my plate: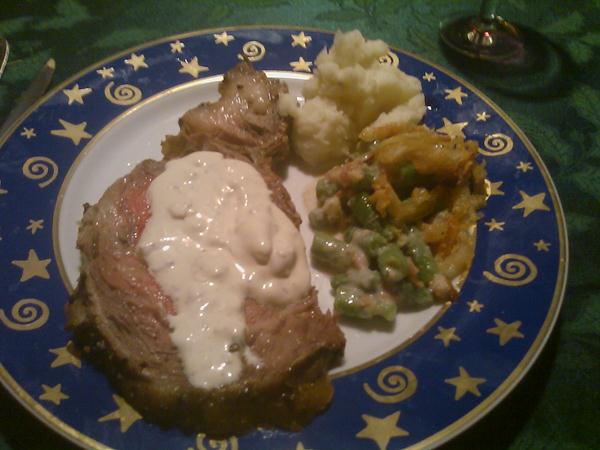 We were TOO stuffed to even attempt eating the dessert, especially since it has an hour backing time: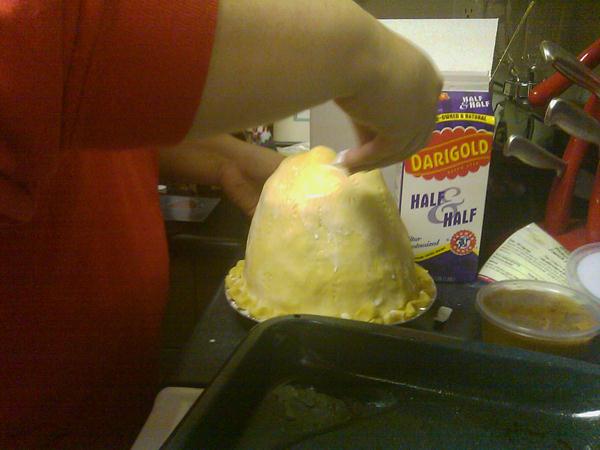 Wow ¯ when I left Swanda's place, the oven was cooling down at the end of the "pie" cooking cycle. Caramel gets applied tomorrow.
[211.2]