Some days you feel like a nut, some days you feel like an Elf. Hence: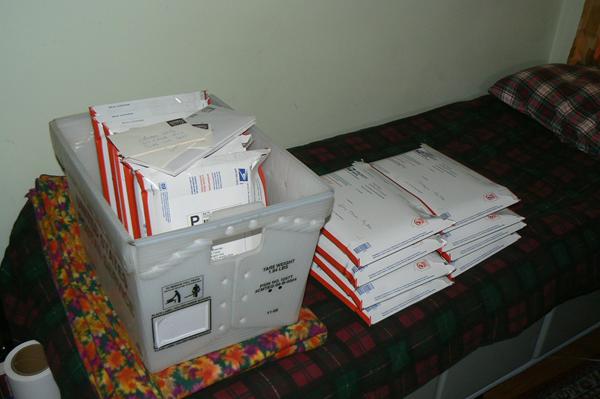 Just a few packages to post (after wrapping them, adding cards, stuffing them, addressing them). At least it gives me the chance to get the postal crate back to the post office after having it languish in my garage. I think it's actually from the Lopez Post Office.
Just waiting for the final addresses which should show up tomorrow.
Now if I could have remembered to grab the bag from his fridge of discount meat I scored downstairs — guess there is always tomorrow.
And now for a ridiculously huge steak dinner: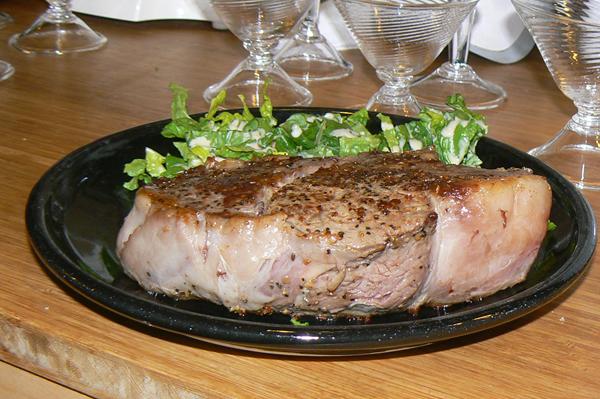 Only got through about half of it. Sort of dwarfs the salad.
[212.6]