Just think how clean the garage would be if I just spent an hour a week (OK, today it was 1.5 hours):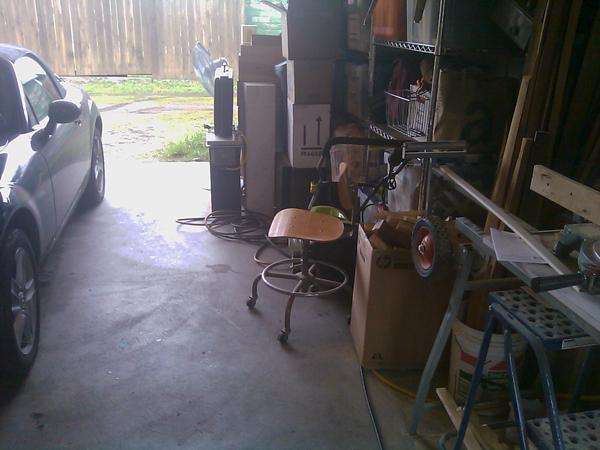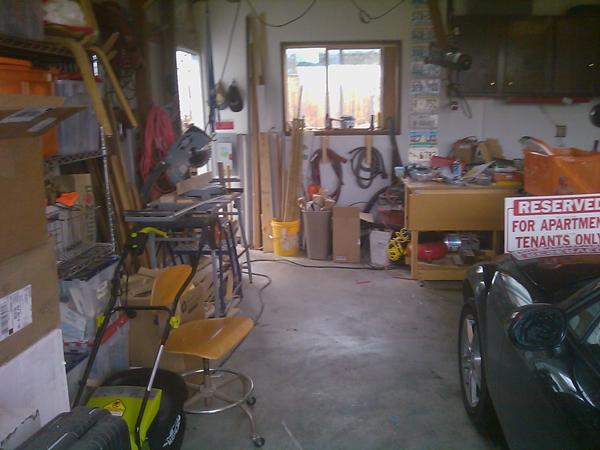 I can actually open my car door the whole way.
Dinner with DancingBear and Swanda tonight. Got a ride home with DB, and Fluffernutter will bring me back in the morning. Too many novice drunks driving around between the holidays. Don't want to get caught in a sweep.
[210.4]