It was a relaxed day until I got to the hotel and realized the Kindle (or Ken Doll)was not charged, and I was hopefully having a mid-afternoon date. Back to the house, but, of course, the bridge was up. Got back a little after three, with the charger for Ken and just for good measure, the phone and camera. All this for a no-show — rescheduled for after dinner tonight.
Off a little after five for Swandas place — having soaked the beans in the bar sink in the room — in the bag for the ice bucket.
The menu:
PuPu Platter and cocktails to start
Bread sticks
Cole slaw
Great Northern beans simmered in smoked ham hocks
Honey orange glazed pork roast wrapped in bacon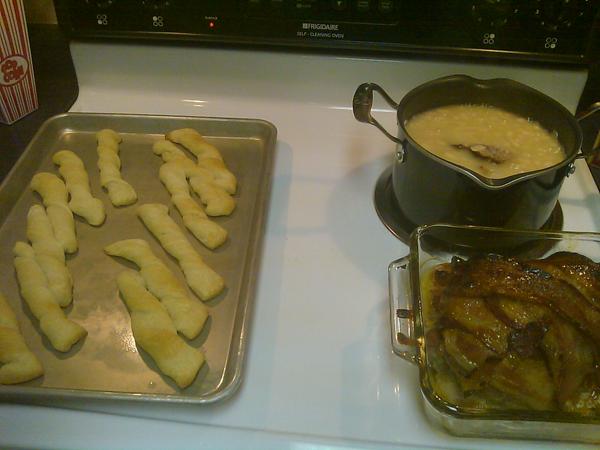 Looks pretty good, and it was.
Thanks to Mick I was back at the hotel to try at that date again, who when finally made contact it was after midnight and I just didn't have it in me. Stayed up until 2am watching Gold Rush on the Discovery channel instead. Interesting way to start the year.
[209.5]