After waking up to a dead coffeemaker in the hotel room (they got me a new one in 15 minutes), it was onto the shuttle where the driver took me directly to Uwajimaya, even though it is usually only a "game day" stop on their shuttle route. And yes, I tipped him.
Got to the store 45 minutes early, Jim arrived 30 minutes early, so we started plowing through the inventory. Good thing to since I'd forgotten I'd scheduled an oil change and a slow leak fix for 12:30 and inventory was supposed to start at noon.
We actually wrapped up the count in 45 minutes including all the "gift accessories", and I just realized that we forgot to inventory the salts, peppers, and sauce. Tomorrow, me thinks.
After the wild night last night, after inventory I dropped off the car at the shop and went home and took a nap. The joys of being underemployed.
For today's random pictures, the topic is cars, as my previous sets of wheels: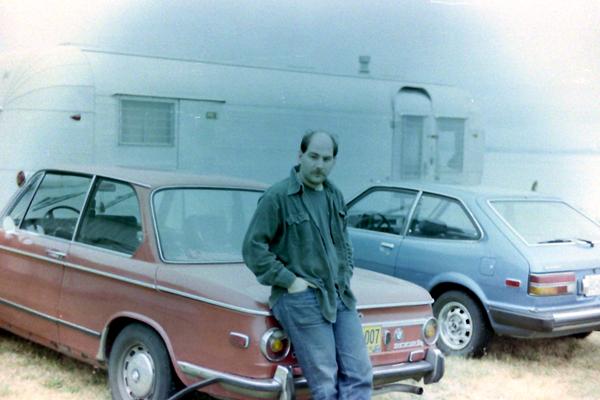 BMW 2002tii next to Tom's Civic in front of the Silver Streak at Point No Point on the tip of the Kitsap peninsula outside Hansville. So many memories.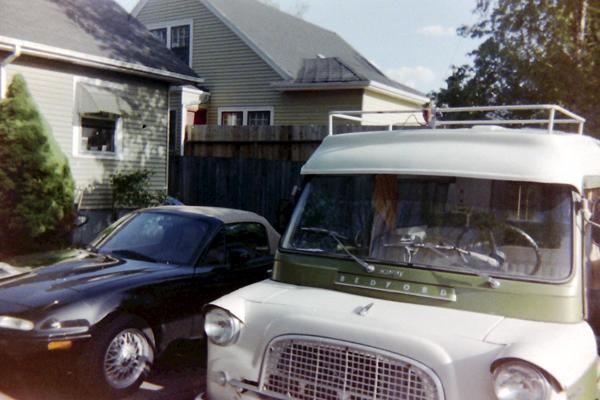 My second Miata, parked next to Pugsly, a 1964 Bedford Romany Dormobile (complete with hand crank for starting if you were that daring) parked behind the first house that I ever owned, in the NE section of Portland. Bought it for $39,500 (the house) and sold it for $80,000 five years later to the real estate agent that I had originally purchased it through.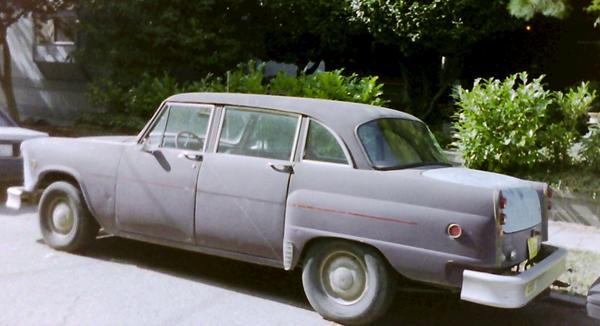 1975 Checker Marathon, the second time I owned that car. Sold it to Marybeth, who put at least one new engine in it, and now it's the car of her rock-n-roll guitarist 20-year-old son. Perfect car for a musician. Now it is Forest Green. Parked in front of the Boylston Street house on Capital Hill, assuming when it was still a duplex that I shared with Greg from the lack of gate and the size of the bushes.
Well, that's our stroll down memory lane for today.
[? ? ?]