I started out the morning thinking of Tokyo and thinking of an early February visit. Two ex-pat friends are in Tokyo, and another new friend is heading there. I didn't get further than the $1200 in coach and either 110K miles on American (for business, direct), 100K on Cathay Pacific (via LA and/or Hong Kong) or 105K on Korea Air (via Seoul). For 10K more miles I can go to Australia and get better value from my banked miles.
So much for Tokyo now.
After banging around the East Side for frames (got 3 out of 4), hit the Safeway bargain rack and scored tons of 50% pate, cheeses, and some 30% off meat. Can't wait to dig into the truffle pate that was $5 after discount. Thank god it freezes well.
Then off to the apartment to use the frames, unload the dishwasher, fold the laundry, make dinner, eat dinner and leave.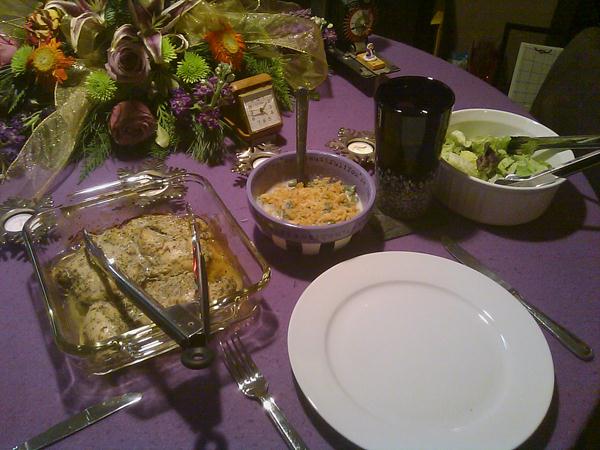 Marinated chicken breasts, green beans, salad. Not bad except for the chicken which the leftovers got washed of the marinated and are now soaking in four cheese alfredo sauce for a later meal.
More work tomorrow.
[209.9]