What can I say. I'm battling a head cold that I want gone by Monday morning when I fly to Boston.
My schedule today:
Get up
Have breakfast
Read the Wall Street Journal
Take power nap
Work at Swandas for a couple of hours
Take power nap
Cocktails
Dinner
Cocktail
Genealogy Research
Bed
From the 1900 census. My great grandfather listed as Farmer, owned his own land.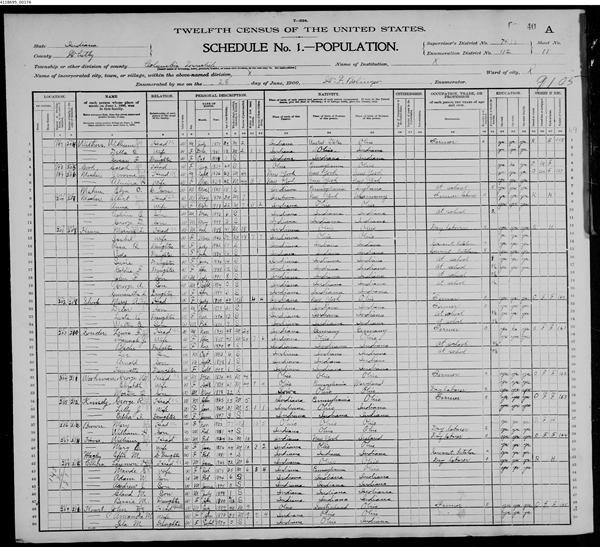 Odd way to spend an evening.
[209.2]