Shop duty today. Nice crowds, and lots of friends stopping in, including Darcie & Jean, as well as Salamander, who got an invitation to dinner out of it.
And that dinner: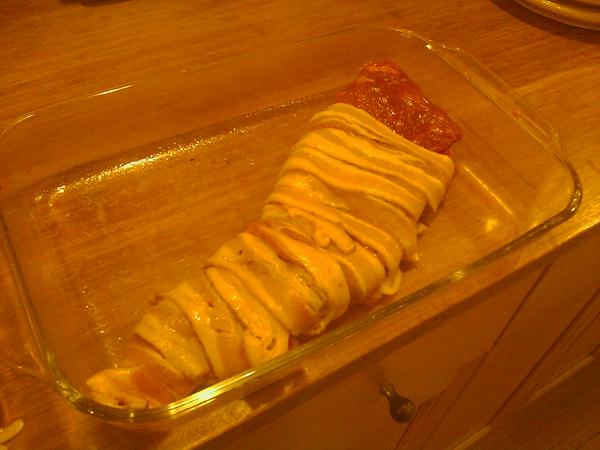 Before.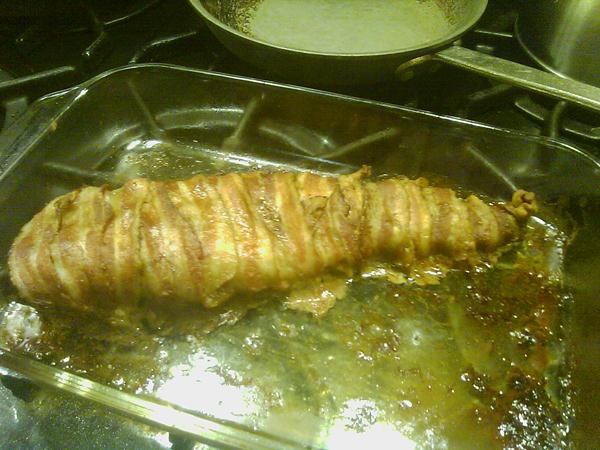 After.
Beef flank wrapped in bacon. Yum. Add a salad, the remains of last night's bread and a lovely bottle of wine and you have a meal.
The wine? 2006 Prorprietá Serino Uvaggio.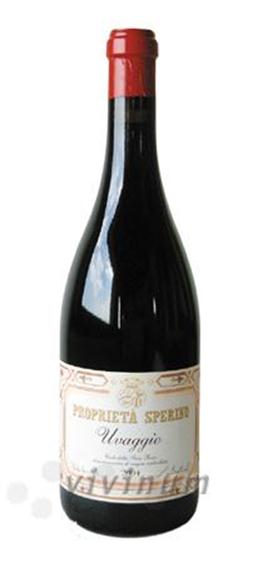 [210.1]