Slept late, still recovering from neck issues from sleeping on the ferry yesterday.
No breakfast unless you count lunch at 1pm with RobinHood as breakfast. He suggested Santiagos which I've been to before and love. We started out splitting the ceviche and then moved onto the chowder (cup for me, bowl for him). A lovely lunch when combined with a couple of martinis (for me, red wine for him). Most of the conversation was business related to the coming Summer Gathering that RobinHood is co-Queens Regristrar with PansyWildfire.
Here are some great shots he took of me at lunch: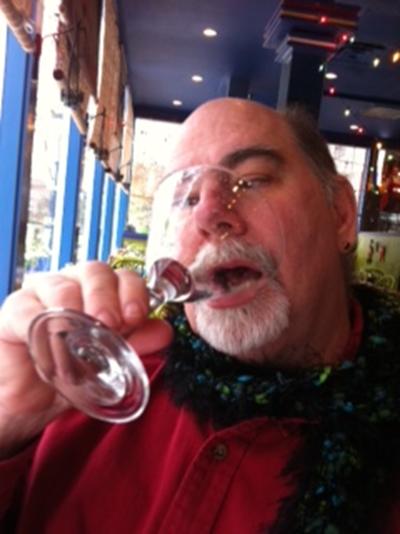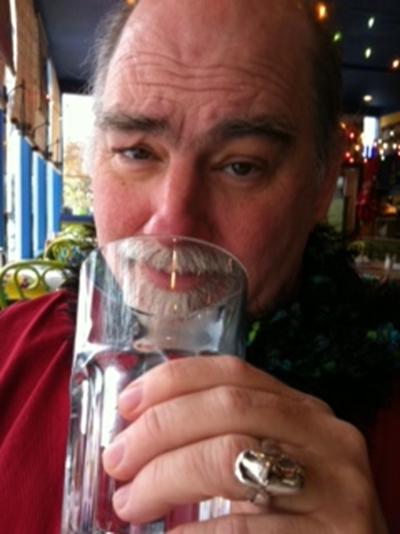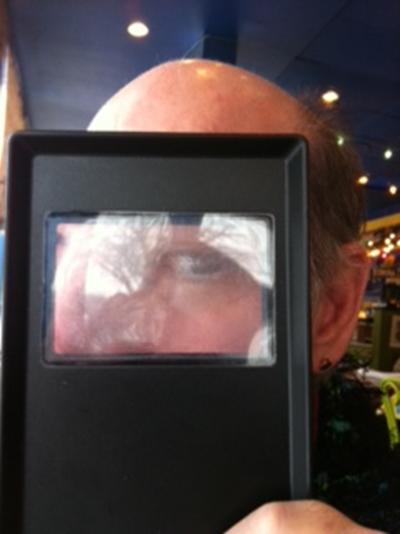 Got home and found these lovely chairs for the deck if I wasn't so cheap/frugal: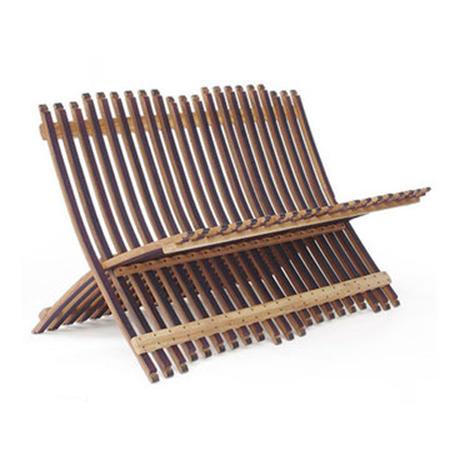 http://fab.com/sale/2837 if you are interested ($114 + $10 handling fee for the single, $374 + $25 handling free for the bench)
Must be the day for pictures because here is the Chef's Salad I made for dinner: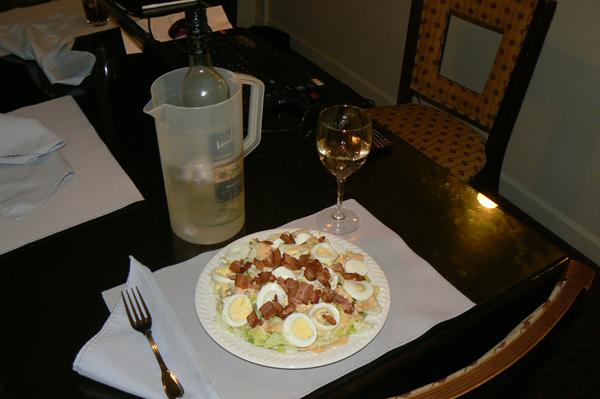 Personally, I like the "white trash" wine bucket.
After dinner CaptSnowden came over for a hot tub. Nice to go skinny dipping on the Inner Harbour with friends.
To bed at a reasonable time tonight with the changes (yet again) travel schedule.
]? ? ?]