Actually it wasn't really maudlin, I just liked the way it sounds.
Slept in late, checked out of the Camlin at noon, leaving my luggage with the bellman and headed to DragonFish for lunch (20% for Camlin guests). A lovely bento box lunch and it was off to a Bordeaux tasting at the Washington Athletic Club. Nothing like sampling 40-50 wines in under an hour, just after lunch. And I did a lot of swallowing. My rule is that if its $50 wholesale a bottle or over I'm at least swallowing a sip. I'd say about half of the bottles were in the over $50 range, and a handful were over $100 (that's two sips).
From the tasting it was off to the apartment to pick up Swanda's mail and retrieve the car. The bathroom is mostly finished: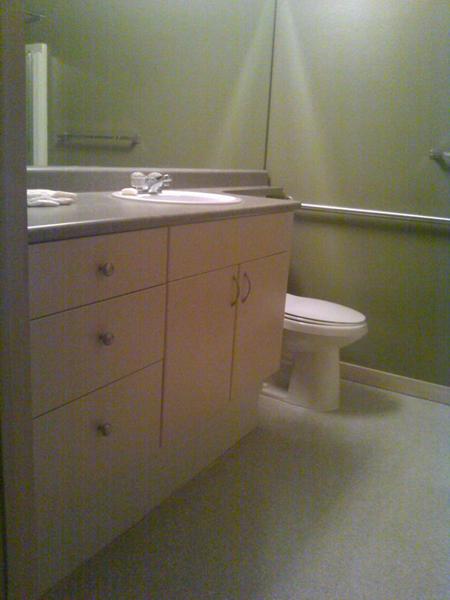 It was after three by the time I actually got home and started digging out from under unanswered emails.
A quiet dinner at home capped the evening.
[? ? ?]