Up late this morning, breakfast at 11, off to lunch with Helene at 1:30 on Granville Island at a little place called Edible Canada.
Helene had the rice flour tempura battered fish and chips deep fried in duck fat. I went for the roasted baby beet salad and a cup of the lobster stock based seafood chowder that was heavy on the Thai influence with coconut milk and curry.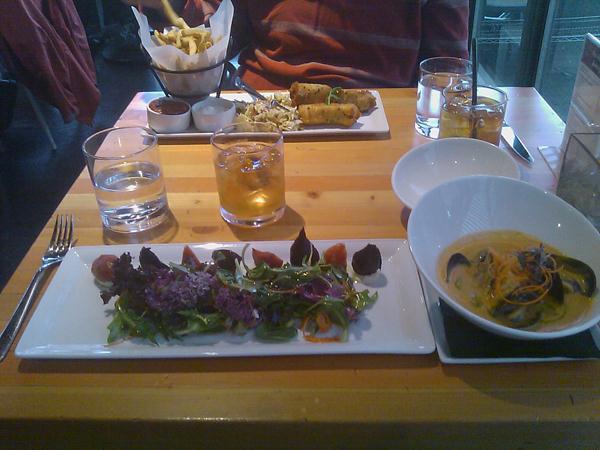 Looks (and was) damn yummy, as was the Clover Honey Old Fashioned with an inch wide peel of orange (in place of a slice) and a whiskey marinated Bing cherry instead of the standard died red cherry.
Tonight's dinner was with Epick the KiltMaker. After the PuPu platter it was time for the Kilt Fitting.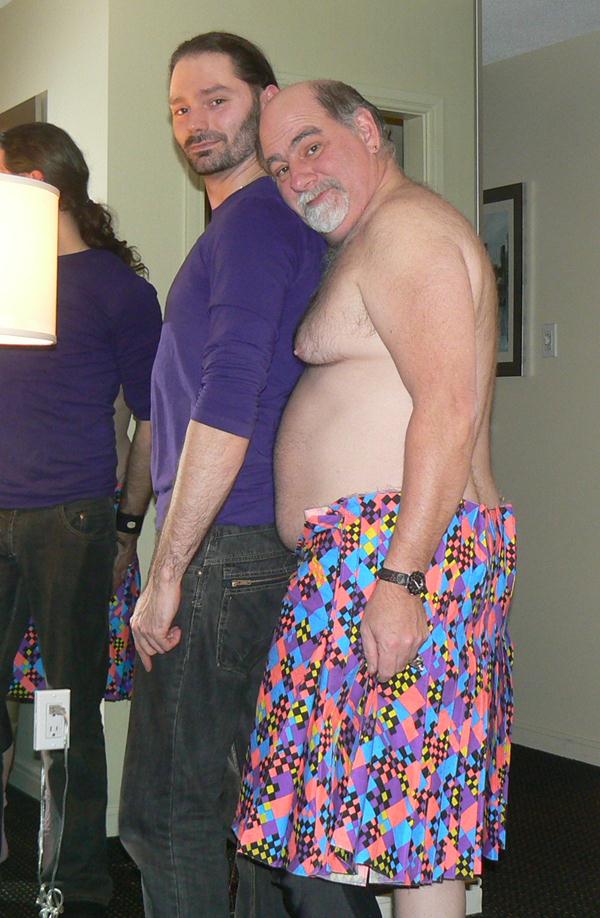 It's a subtle pattern, and unfortunately the picture just reminds me that I need to lose more wait.
Marmot (yet another Episcopal priest) joined us after dinner for a glass or two of wine, and to show off his new "hair piece":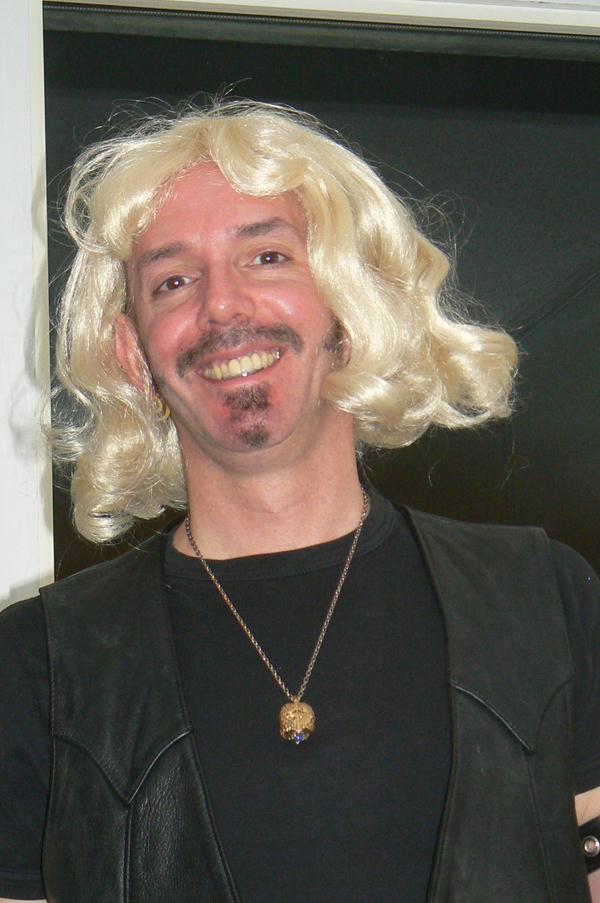 Another late night in the city playing with the boys.
{? ? ?]