Well, the birthday cruise came up and is settled. CaddyDaddy and I from Vancouver to San Francisco that ends on my birthday in September.
That cruise ends on my birthday in SF, but alas, I have to work the next day so probably will just head back. Hoping to put in an extra day or two in Vancouver before the cruise though.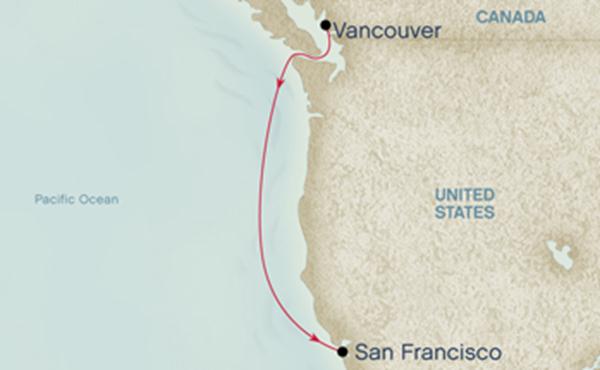 And speaking of cruises, much as I'd love to go on this cruise that the Colonels invited me on, I'm afraid it's a little out of my league length and cost wise: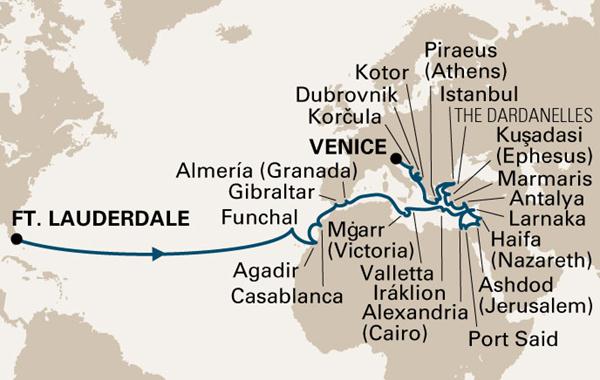 40 days and $13,000 solo or $9,000 each if I found a partner. A whole lot of unknown rich relatives are going to have to die quickly for that to happen, and who would take my shifts at the shop?
And that is only HALF of the cruise the Colonels are going on… they continue on from Venice, back to Ft. Lauderdale for a total of 64 days (but no flights necessary, a big point with them these days):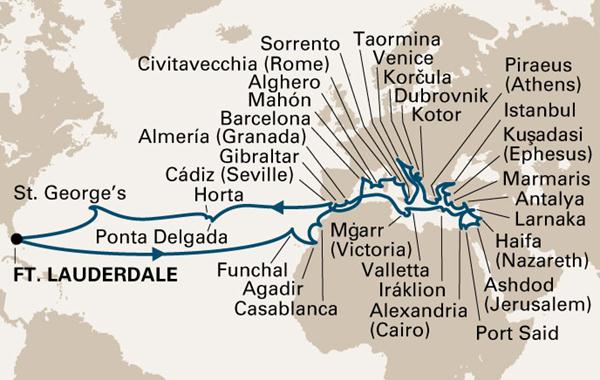 Talk about the cruise of a lifetime. But I've already had one of those back in 2004-2005, the 6-week cruise from Lisbon to Antarctica. I might join up with them in Morocco for a couple of days (well, a day for them, several for me) just so we can bag our seventh continent together, though my position is that we've already done all seven since the Cape Verde islands are politically African.
Got a last minute invitation for Chicken Cordon Blu with DancingBear and Possum, with these cute little bruschetta appetizers: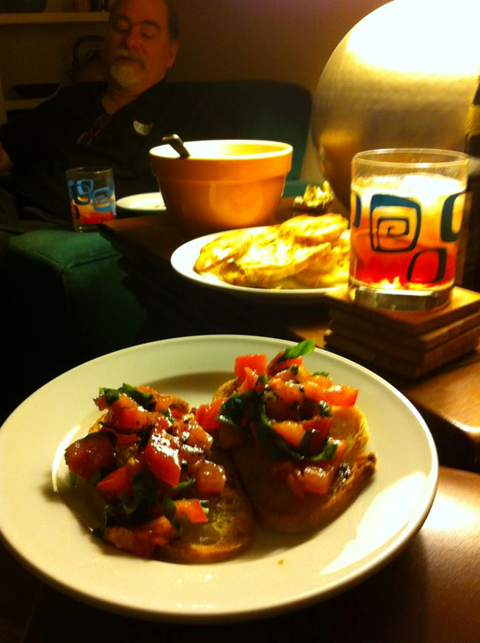 Yes, that would be me in the back in the darkish section of the picture.
And while I had a little of the bruschetta, I passed on the wild rice mix to avoid at least a few carbs.
Still more packing to do.
[208.0]