The snow has arrived. At times a little, at times a lot: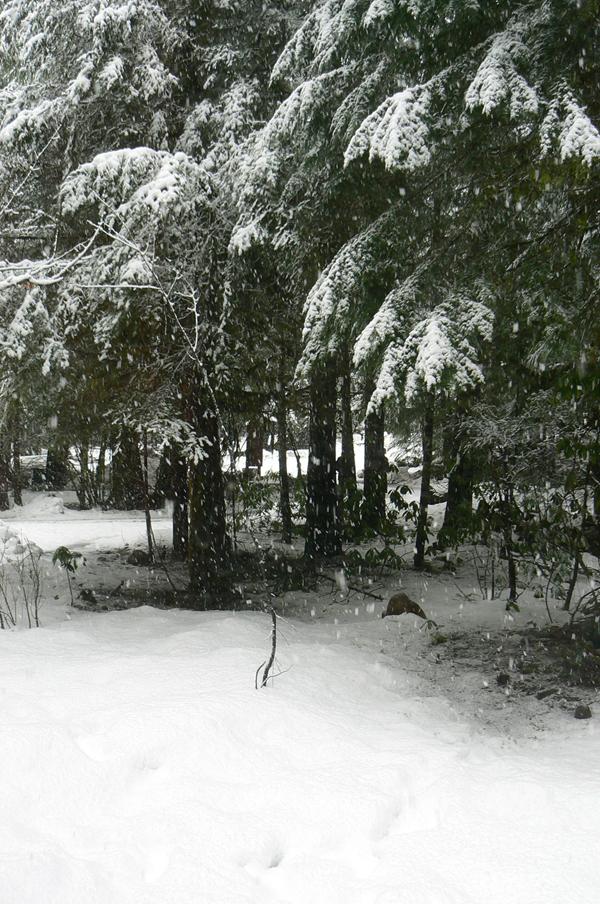 It's a little washed out, but you get the idea. Let me tell you one thing, that fur coat is plenty warm: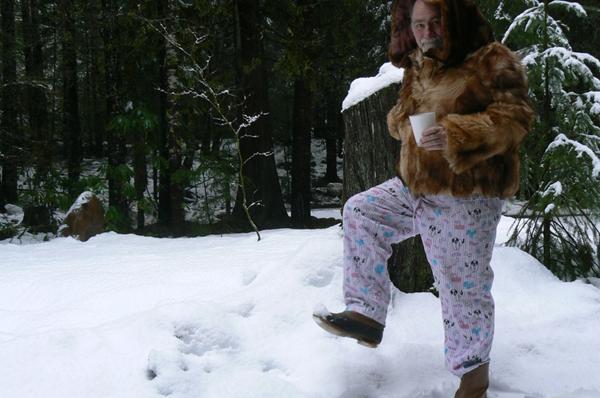 Spent a little more time in the lodge today, though I still had someone come up and ask me when I'd gotten to the gathering. They were a little shocked by the answer of Wednesday as they hadn't seen in all that time.
At least we have the liquor cabinet to keep us feeling warm: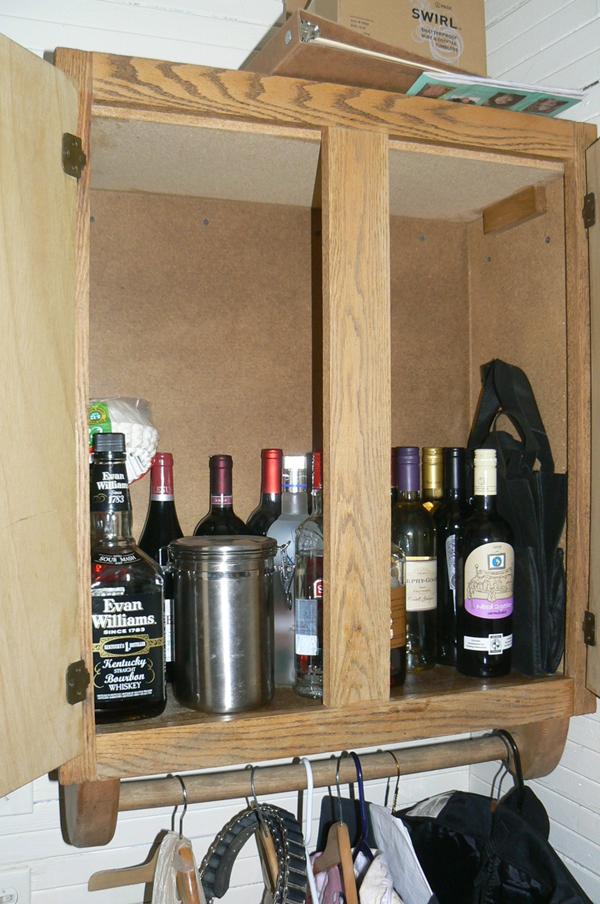 Tonight after dinner is the talent show which is often the highlight of the gathering. I've heard musicians on the stage that have gone onto become national touring acts. (Holcombe Waller [even had an NPR Song-Of-The-Day], Charlie Murphy). I guess when you've been coming to gatherings for over 30 years; you are bound to see a little talent.
Our favorite sick, twisted clown (Mirabelle) is our Master of Ceremonies this evening. Just imagine a deep gravelly voice saying, "ever had sex with a clown?" followed by a leer: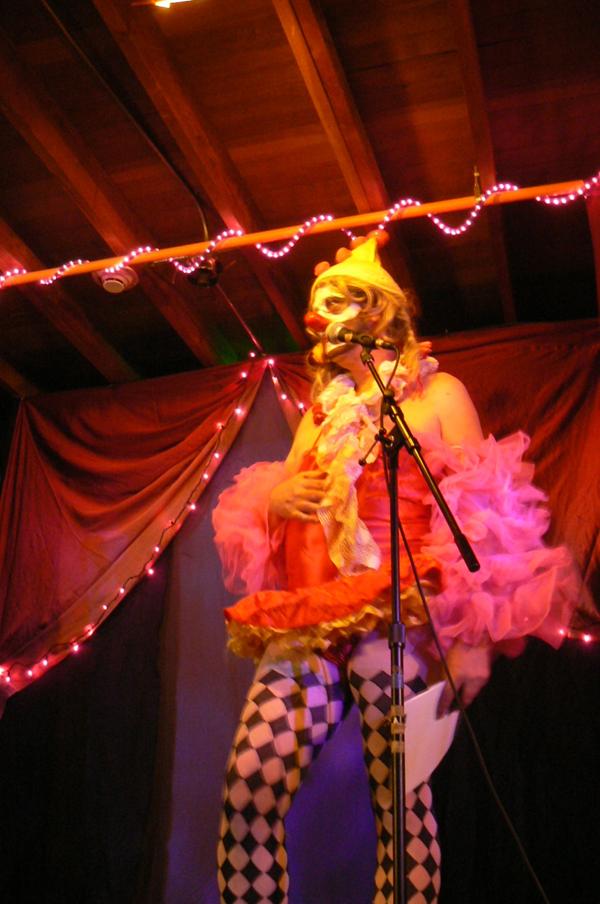 A late evening — before I knew it I it was after 1:30 in the morning when I got back to the cabin.
I'm sensing a slow morning tomorrow.
It's not like I have anything to do or anywhere to go.
[? ? ?]