Visited Swanda this afternoon. Because of what they think was a minor cold last week, I everyone needs to wear masks.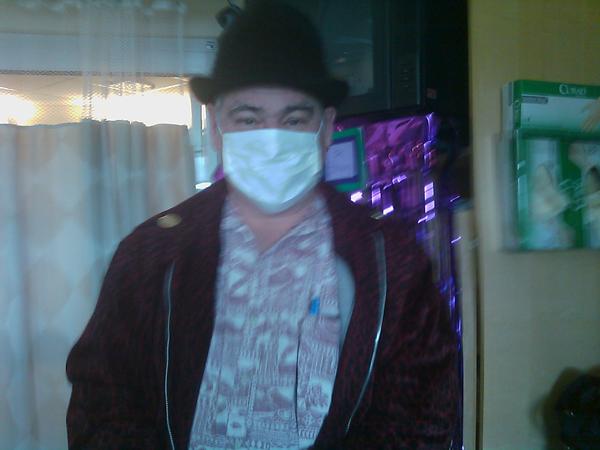 Don't I look great with the surgical mask on? It doesn't help my feeling comfortable in hospitals.
Delivered his mail. He was in better spirits than last Tuesday when I talked to him on the phone.
Grabbed a late afternoon Pulled Pork at Pecos Pit. Probably not good for my diet, but damn tasty. With that snack it pushed my dinner (veal scaloppini) back to 8pm.
No other real news.
[210.5]