Today's hospital run was timed for noon to hopefully avoid having to hang out and wait while he has procedures done (and having to pay for parking).
After running more stuff over to Swanda stopped by the Habitat For Humanity ReStore to look around. Ended up with four end bolts of fabric for $10. Not that I have any projects in mind, but you never know.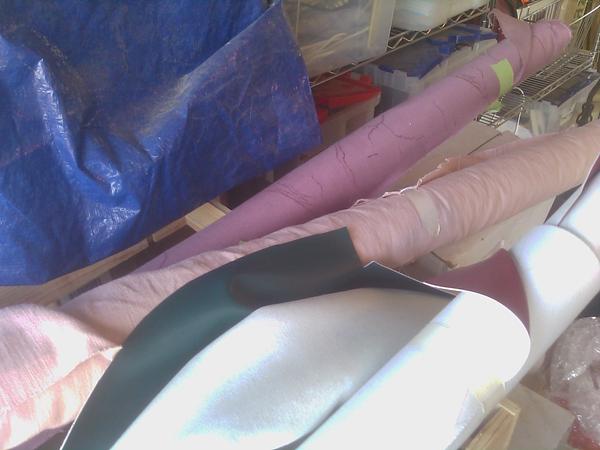 And I left one very big thing out of yesterday's blog post. Booked the TransCanada (Vancouver-Toronto) for an amazing $575 which is a third of what it normally costs… and thats in a Sleeper Compartment (not one of the bunks). Now I just have to figure out how I'm getting back from Toronto without having to use a ton of points.
This evening I completed another of the issues of Sign of Times into eBook format. That means Volume 5 and the Anothology are all available now. My Hope is to have Volume Four completely by March 5th when a marketing push by Libboo as part of the case study I mentioned before where they are teaming me with a promoter. We are still trying to figure out how Pigletté and BoBo will fit into this mix as they are a little more of an "odd" audience.
Pork chops and slaw for dinner. Yum.
[212.1]