I really need to clean my office, so what do I do, I go to the wine shop and clean up the store room.
Saw Swanda on the way to the office. He wasn't having a good day, though by the end of the day when Fluffernutter was there is was doing a little better. Keep those candles lit for him.
Shall we just call my office "Printer's Row"?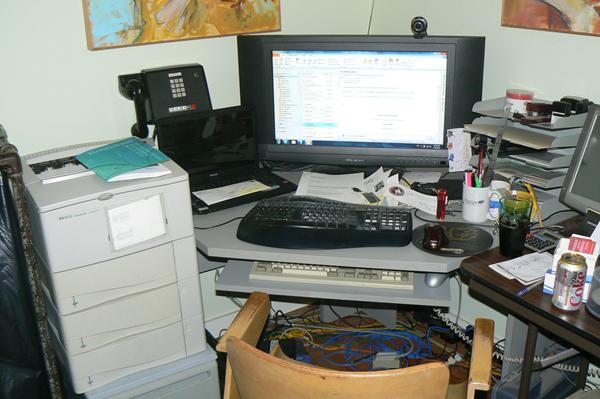 Left hand printer = 22 pages per minute in black and white.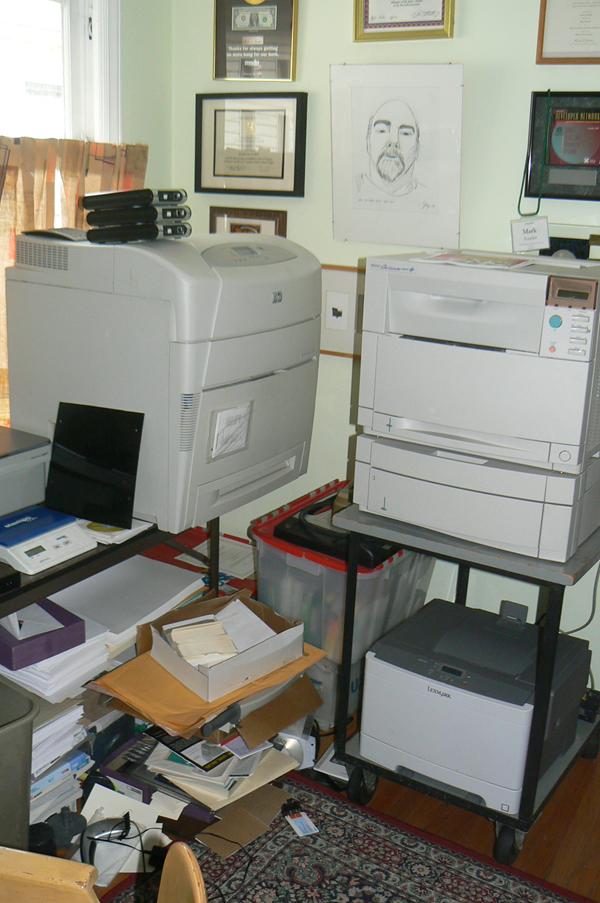 Three color laser printers in various sizes handling up to 11×17″ paper in various speeds. Top right is the slow and steady beast that I printed the directory on.
But oy, the piles of stuff everywhere. Many things need to be boxed and moved to the garage when they can go on shelves… once I organize the garage.
Scanned the photos for another SOTT issue, but didn't get time to compile the next release with odd jobs for the shop. Hopefully tomorrow.
[210.0]