Up and out and open at 11.
Dead, dead, dead in the shop with the first customer at 2:30pm. Luckily the day improved as it went along, with an OK day, and half a bottle of wine to take home for dinner.
How to spend those hours? Working on the layout and information for the Madrona Wines Monthly selections, upcoming tastings, digitizing the artwork from three issues of Sign of the Times in preparation for eBooking, and assembling the text of one.
One of my favorite illustrations (from Volume 4, Number 1):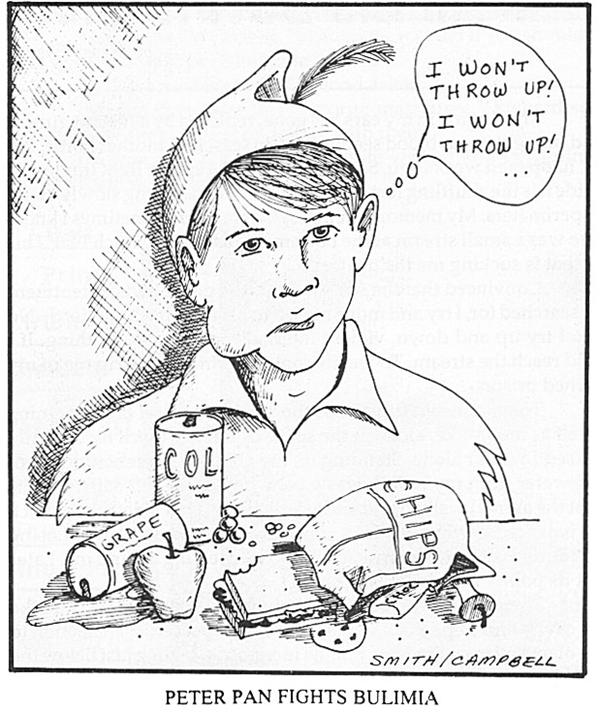 No visit with Swanda today, but DancingBear did send along this picture from his visit: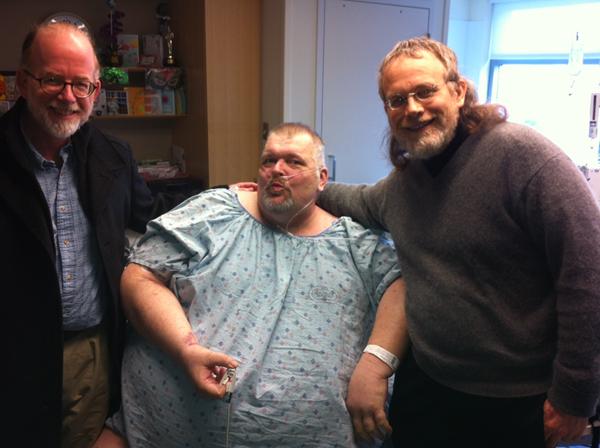 Swanda with Marlin and ScottyDog (both of Portland). Though I must say that Jimmies comment about Swanda was "looks like a bad drag queen in a mumu". I say he's looking happier than I've seen him in weeks (otherwise I wouldn't have passed on Jimmies comment).
A quiet evening at home until had an epiphany: Swanda eats when he's stressed, I book travel. Honest, I couldn't help myself but I got such a deal on it and it will be such a great surprise and that's all I'm saying.
[208.6]