Breakfast with CaddyDaddy before heading to the wine shop for the Saturday tasting. Bunny has preordered three bottles of the $20 2004 Château Villars Fronsac. When I called for his AMEX card, he changed it to four bottles, to be delivered by MoonSong on Wednesday when he comes to clean.
Château Villars has been owned by the Gaudrie family since the beginning of the 19th century. This hillside vineyard faces southwest with 35 years old vines. Harvesting is done in stages to allow each vineyard block to reach full maturity. After careful bunch selection the grapes are vinified in traditional cement vats and receive an extended maceration of up to 4 weeks. Each vat is tasted throughout the month of November and a rigorous selection is made before the wine is put in barrels. The wine is aged in barrel, one third new for 10 to 14 months. It is a solid Bordeaux that is ready to drink at a great price. Full information here.
The Château: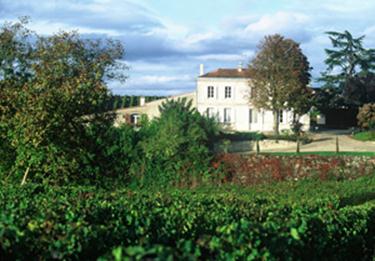 But enough about wine.
Today United Airlines and Continental Airlines combine their websites, reservations, the whole kahuna. They were bracing for the worst with four run-throughs before pulling the switch, and it mostly worked. Some slow down at airports, and a little minor funkiness on their reservation site. This morning I tried to book an award ticket from Toronto to Seattle for after my train trip in May. There were no saver First Class seats a week ago (25,000 plus $61 tax). This morning there were some, but it puked having me hold the seats until both accounts frequent flyer miles were combined and in the system. By this evening, miles were combined (including a random 150 miles that was on my Continental number) and I have a ticket in hand (well, I have electronic ticket in the system).
Why is it considered roulette? That's when you pray that a seat will open up so that you don't have to use 25,000 in coach for a one-way or 50,000 up front. It seems that when they combined systems that it opened up all the Continental seats to United customers (along with some Air Canada seats as well).
Next up on the travel hit parade was a rental car for the Hawaii trip later this month. Totally spaced booking one, and when I first looked it was like $400 for the four days with all the fees. Got it down to $310 for a Jeep, then went searching "Kona rental car coupon codes" and found a couple that knocked the price down to $161 for an eco-box, or $183 for the Jeep. Lesson? It pays to shop, shop, search, shop.
With the ribs from the other night that I had at the shop around 5 I just had a snack around ten, so no real dinner.
[208.1]