Today's wine tasting was of 2010 pre-release for pre-sale Bordeaux. 29 different wines open today, two champagnes, with the rest split between reds and whites. The one that I swallowed (twice) was a white Bordeaux with a wholesale price of $210 a bottle. Combine this with the venue, Rovers, known for it seriously up-market meals, you have a fine way to spend an early afternoon.
Dropped mail off with Chris on the way back to the hood. He was taking a nap before his Physical Therapy appointment at 3 so I didn't bother to wake him, best that he be at full strength for his workout.
Today's picture is of the progress rebuilding the South Park Bridge: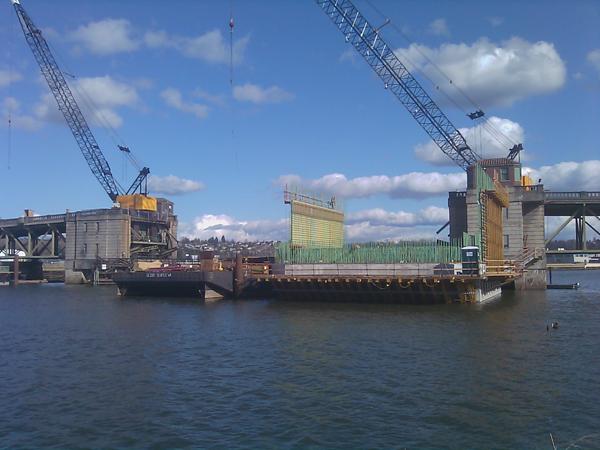 Well, both sides are above the water line now. 2013 is the projected finish time.
A quiet dinner at home. Starting to add stuff to the "Vancouver Pile"
[207.8]