Out of the condo by 10:30 and to the border by noon, only to find the Nexus lane backed up about 15 minutes worth. Better than the 30 minute wait in the regular lines. As Rich's home bar is stocked, I got his allowance of duty-free so I scored the 2 bottles of Bombay Sapphire for $29.95. Not a bad deal. I prefer Plymouth Gin (also $15) but the deal on the Sapphire was better.
Stopped on the way down for 30% off steaks and gas from Safeway, a quick trip through an antique store I'd been passing for years (as it turns out, for good reason). Dropped steaks and Rich off at the house, he headed south to battle Friday afternoon traffic and I headed to the apartment to pick up mail for Swanda, and then off to the hospital to deliver it.
Question: how do you weigh someone who is 600+ pounds: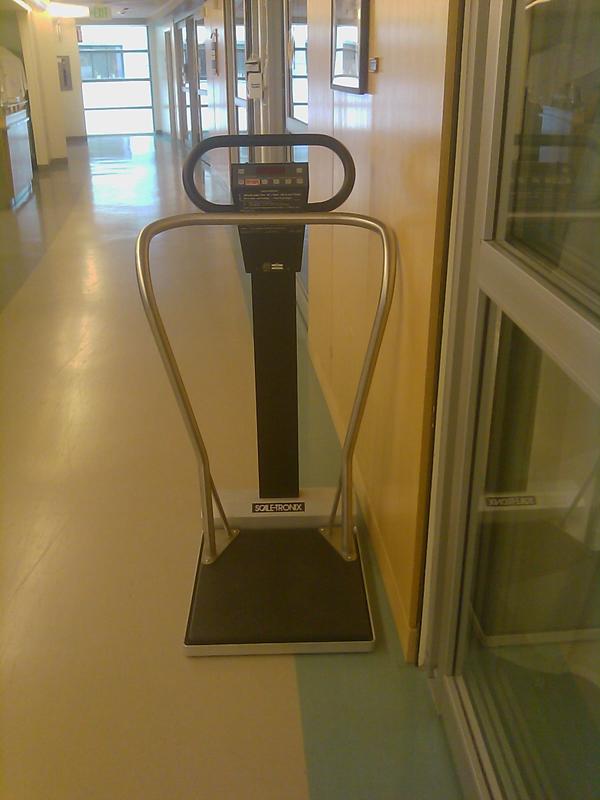 Looks almost like a mini treadmill.
After all the entertaining of the last couple of days, it was time for a quiet steak dinner at home.
I might need to get a bigger plate, or maybe just a smaller steak.
[? ? ?]