Opened the shop today.
Checked out of the shot at 4:30 and headed to Wonderful's place to change for the opera.
But first it's a walk in the rain to eat Thai food, and a walk in the rain back to the opera house.
The opera tonight was Orpheus and Eurydice. Nice dinner music, but if I'd wanted to see dancing I'd have gone next door and seen the Pacific Northwest Ballet. The choreography was painful. The use of the lire (musical instrument) was more battle axe than soothing of the Furies.
On the upside, we got to dress up: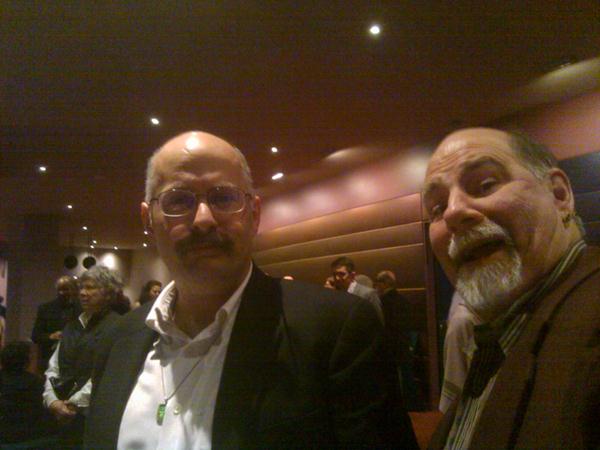 In the lobby.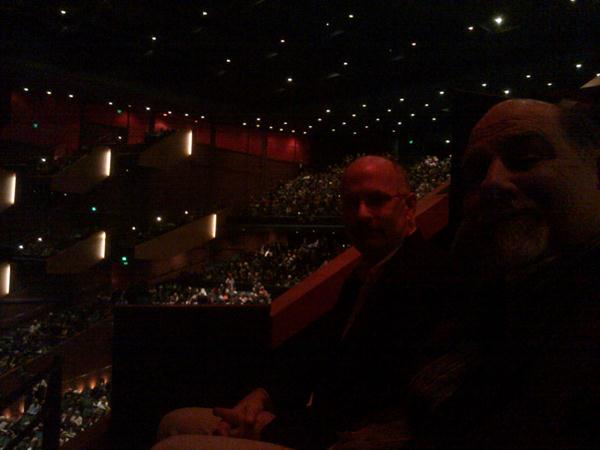 In the box.
First half (3 acts) was 65 minutes, then 30 for drinks, then 30 for the last two acts. We were actually back in traffic at 10pm, maybe a new record for getting out of the opera.
And tomorrow is another workday. And I have one less hour of sleep. And Saturday Night Live is on.
[212.5]