Today feels like a grocery list, but I'm not even shopping for groceries.
It's that list of things you have to do, which I've already thrown in the trash. What I remember:
Blog
Swanda Update
CRFR site work
PayPal Donation Button
License Bureau— wrong paperwork for what Swanda needs to do, yet another notarized form
Harbor Freight to ogle tools
Short nap
Apartment to pick up mail
Gift shop to look for mags for Swanda — BAD selection, almost bought Martha Stewart Living
Pay for parking for long visit with Swanda
Home for dinner
For the pictures today, we have the "Swanda Series" of the big man himself, and all of this new appliances, including the Hummer chair: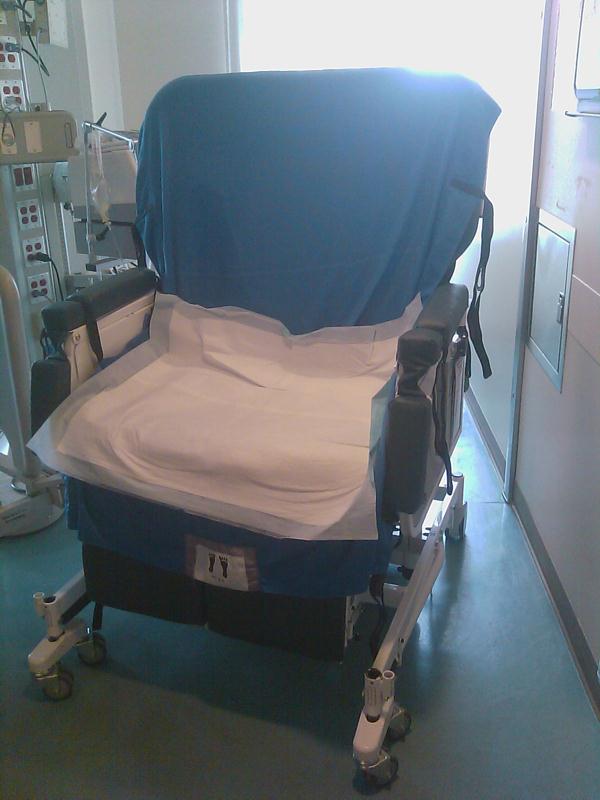 And the commode: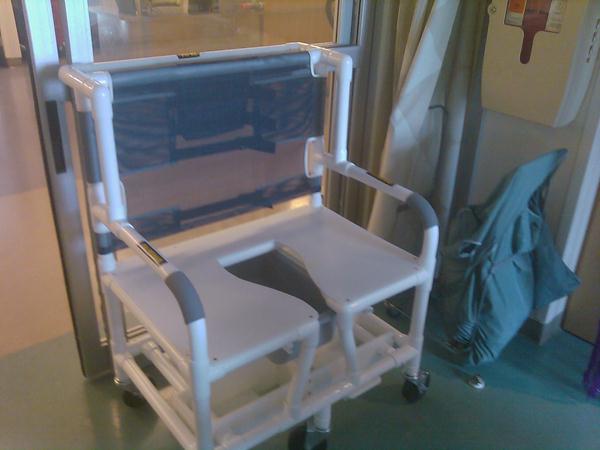 And his walker: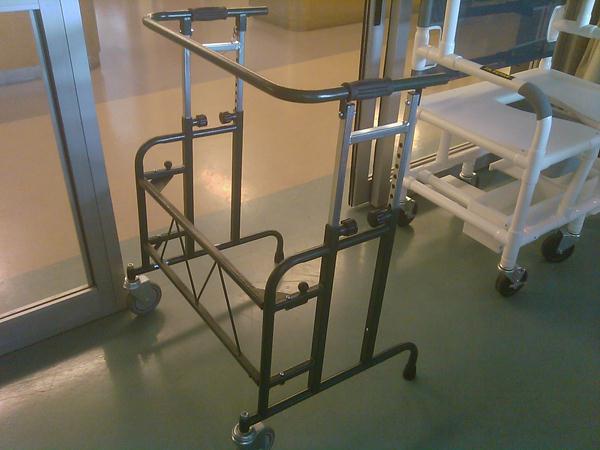 And Swanda at 558.6 pounds this morning smiling in the afternoon: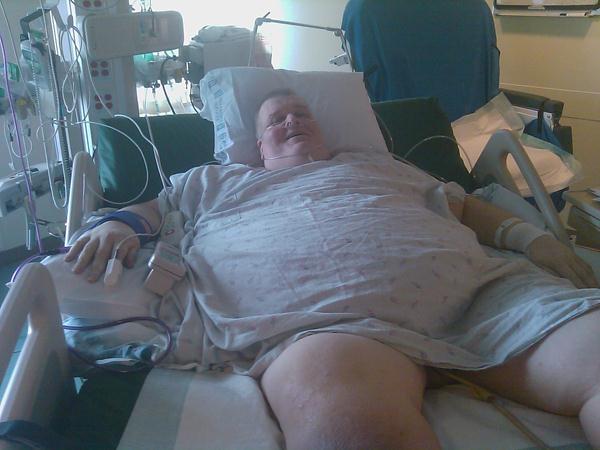 After Swanda it was home for cocktails, dinner, and packing for tomorrow's trip to see both of the "faux nephews" — that would be my dead brother's widow's new husband's nephews, and maybe their dad as well depending on what time he gets in on Thursday.
[210.4]