Up early. 6:30. Off to the apartment to park the car, then off to the Train Station.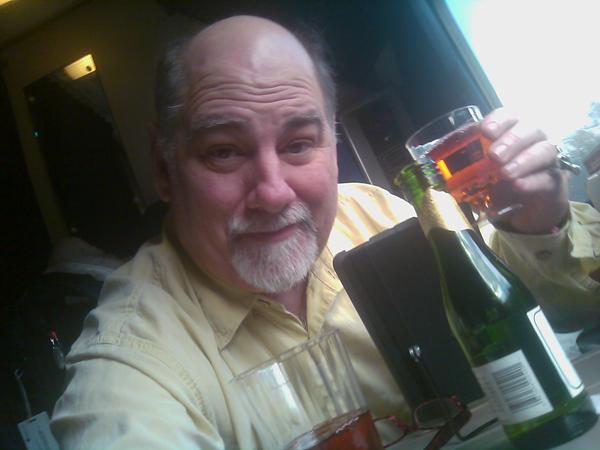 A great shot of me settled in my Roomette with the complimentary champagne turned into a Red Baron with the addition of a little Cranberry Juice.
Lunch on the train (comes with Roomette price). By 2:30 I was at Julian's house for his first day his spring break.
Some errands and then it was onto cocktail hour: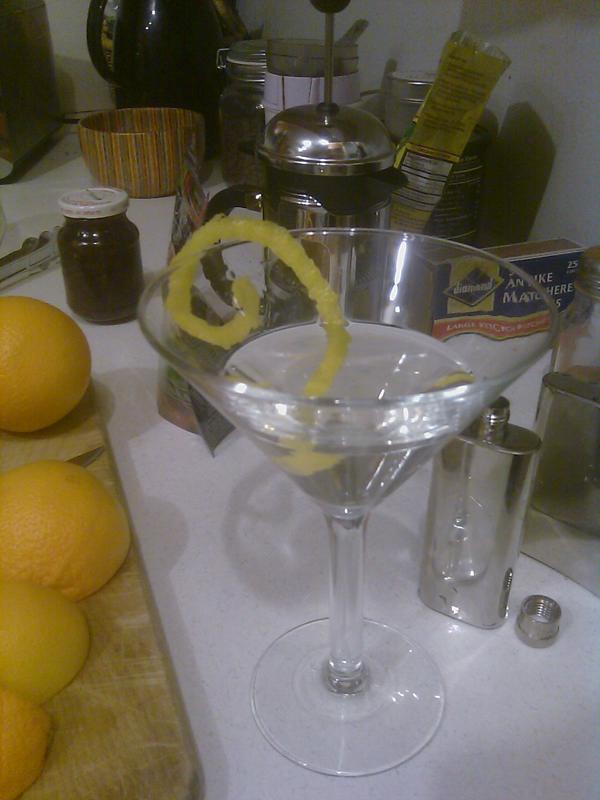 I brought down some of the new Spanish vermouth, the above is a vodka martini made with the blanco vermouth and a twist of lemon. Of course to get the twist I had to go out and buy a zester for their house.
Steaks, potatoes, salad for dinner. Then off to the airport to pick up Jameson and then feed him some dinner — stuffed mushroom caps, and the rest of the salad.
A VERY long night of hanging out and chatting.
[209.4]