Out of the house at 10:30 and didn't get back until 2:30, moving the whole time:
To the apartment, put load of laundry in, check mail, pick up new parking pass, report that something is backing up into the kitchen sink
To Costco to pick up more Alli — which they don't have so I leave without buying anything
Back to the apartment to move the laundry into the dryer
To rehab center to visit Swanda in his new digs
To the store to drop off a couple of pieces of wood and pick up my K-1
Back to the apartment to pick up laundry
Home
And even then no rest, as I've company coming to dinner and its ribs off the grill, which means 3-4 hours of smoking.
Seth and Maia showed up at a little after 4 to beat the traffic into town. Dancing Bear showed up at 5:30.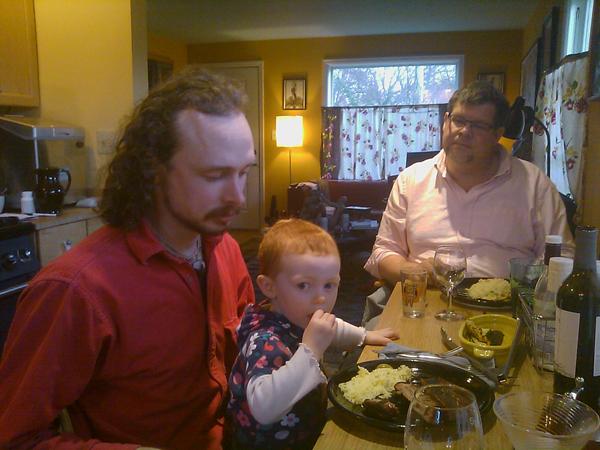 Maia is one seriously cute ginger.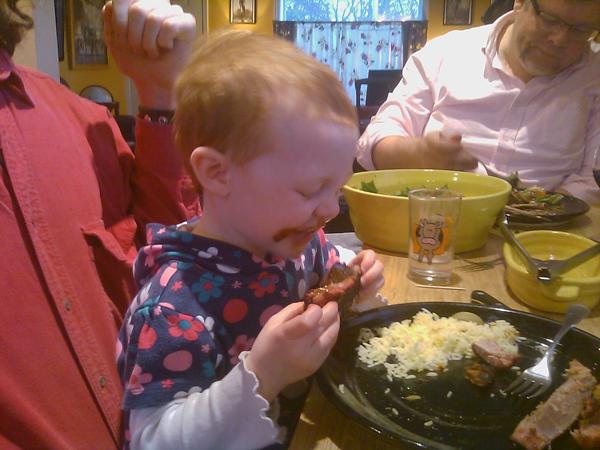 And she loves her ribs!
[212.4]