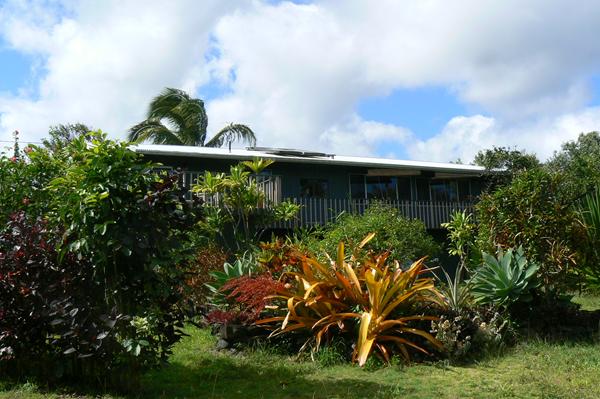 That would be the view of the house. The owner also owns the house next door, and the lot beyond that containing the giant covered swimming pool, and a lot down the road that used to be ocean front property until 1987 and the lava came.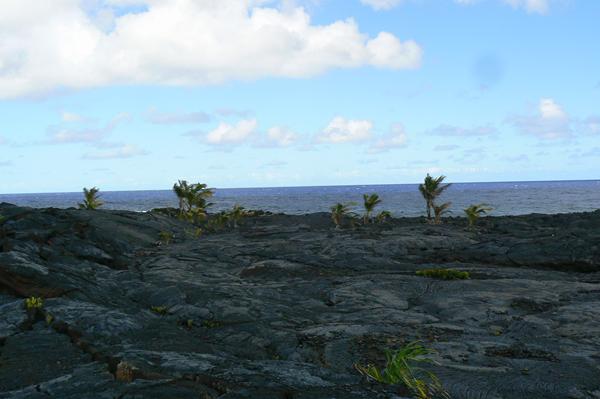 And pretty lava it is: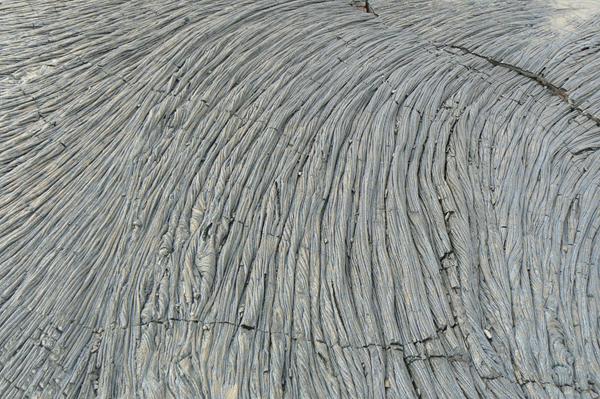 And pretty me on the lava bluff:
The boys went into Hilo to pick up a few more supplies, I stayed home and read. Lightning also came home with the new iPad running on Verizon to give us a better hotspot. $729 seems like a lot to just get faster internet, but apparently he was planning on using his tax refund for one, so he just bought it early.
Dinner (again) with the landlord (Passion) with marinated chicken breast being the main, more of the heart of palm salad, and a tomato/onion/olive oil/balsamic salad as well.
Yum, yum, yum.
[? ? ?]