Work all day. Come home. Cook dinner for Tony.
Here is a great example of Tony's work: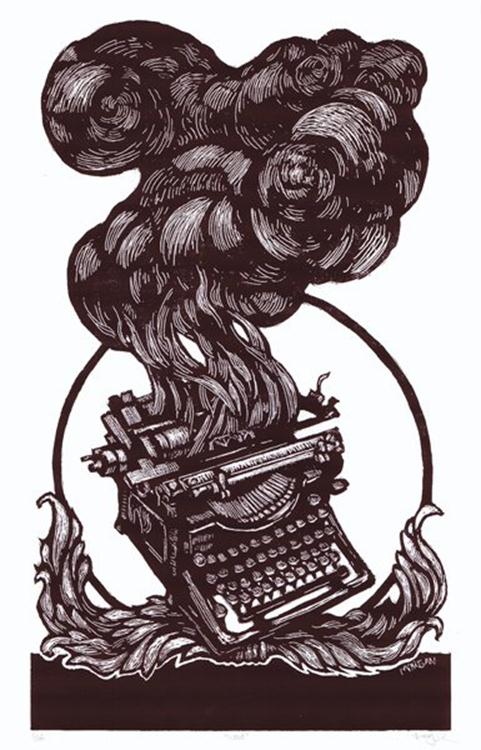 This is part of folio that I bought from him a year ago or so.
Tony came for dinner and scrap metal — he's also a sculptor — motorcycle mechanic — bon vivant. And he also picked up my old electric lift for pickups. Hopefully I'll get a custom kick-plate for the stove and a piece of glass working equipment for SurfBetty to make glasses for Old Fashions.
Luckily it was an early evening as he had to get back to Portland.
[211.5]