A very full day starts with breakfast followed by tasting 40 rosé wines, followed by paté, cheese, salami, fruits, followed by three different local gins.
Next up it was to the apartment to pick up Chris' mail, then off to visit Chris. Here are two great pictures from the visit: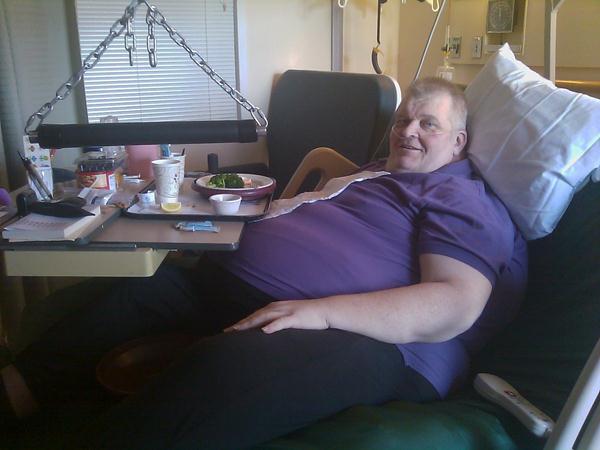 Chris in the rehab bed, and me, in The Hummer wheelchair: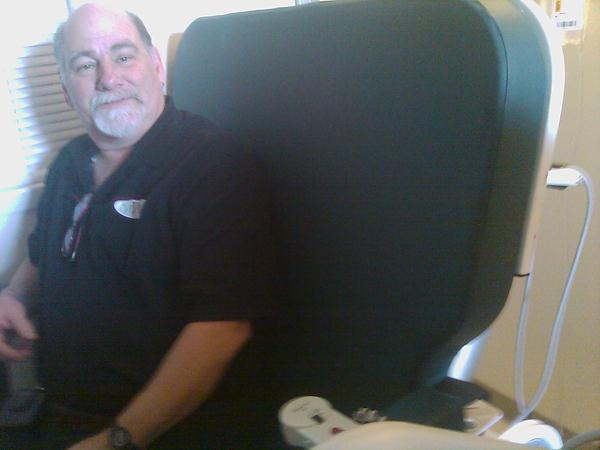 Got ribs afterwards which will provide lunch and dinner (ordered 1/2 pound, got over a pound, enough for two meals). Then off to Office Depot for green Sharpies (for apartment parking permits), then Home Depot for a 2×2 and a 1×4, then home.
Started working in the garage on stuff for the shop, kerfing out 1×2's for card holders, then kerfing the 1×4 for a new front rack, and then back to HomoDepot for screws, and supplies for hanging a banner in front of the store.
Home to work on cutting down the "Coming Soon" sign to make a sign for the south outside wall of the shop (hanging banner goes in front), and getting it assembled and sealed.
Whew.
Ribs and salad for dinner, then another coat of varnish on the sign and catching up on stuff that's slipped through the cracks.
Hopefully tomorrow calmer.
[219.7]