Before I could finish up the last stuff for the shop install today, I got this lovely photo from Lightning taken during our recent trip to Hawaii. Here is: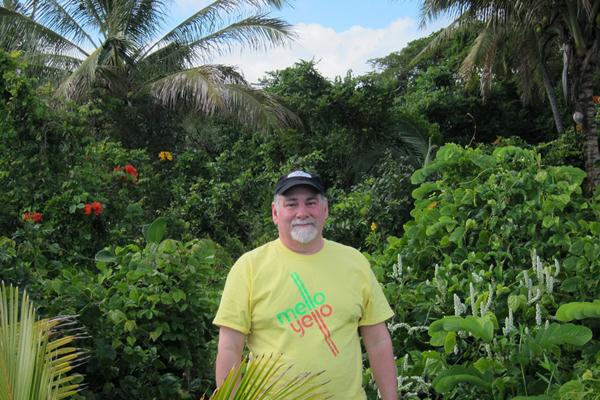 Just FYI, that t-shirt is an XL, not an XXL. Help me, I'm SHRINKING.
Here is how the sign came out: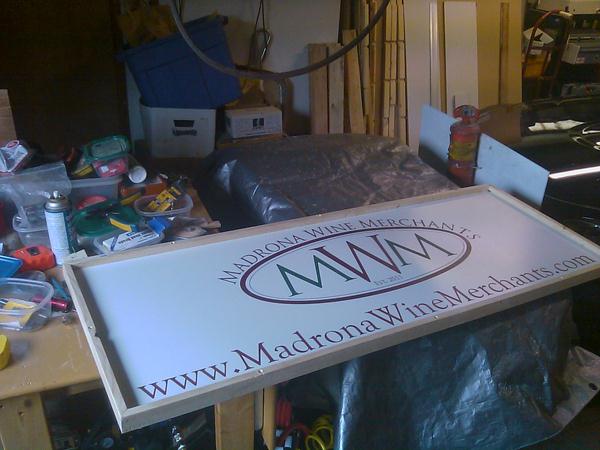 And the new window display rack: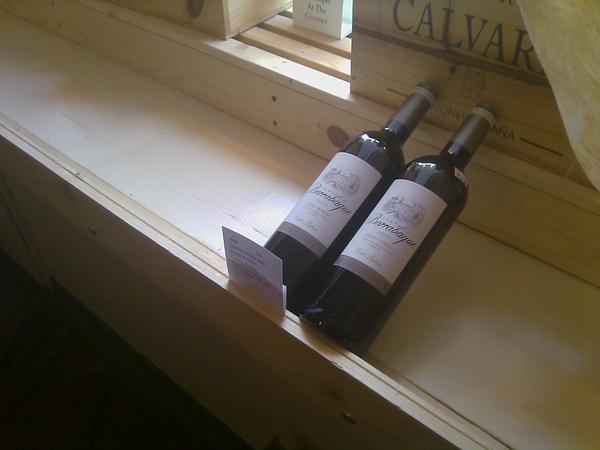 And the before picture with the plastic card holders: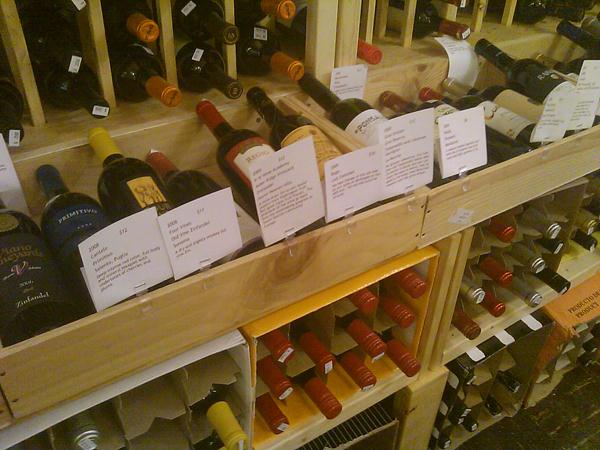 And the after with the new wood ones: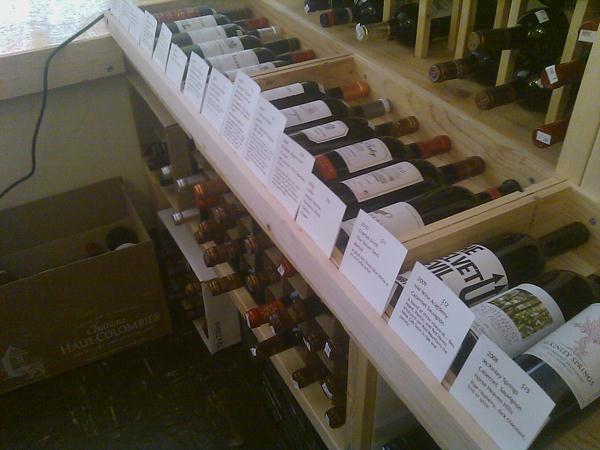 So, my plan was to just install all of the above (minus the sign — landlord approval needed) on a day when the shop is closed… only into it an hour to have Jimmy show up for bookkeeping and a plan to mop the floors. And then there is the discussion about the front banner.
Home for dinner. Beef stir-fry over a salad.
Rest of the evening deal with impending SeasideBoy visit. Let's hope it works out with all these emails. Hopefully I won't have to drive down to pick him up.
Still on tap to get him to Spokane. Bus = $44, fly him there and have one more night $160.
[209.3]