I was a little worried when it was a one customer day from opening at 11 to about the 3pm start of the tasting. Yesterday was a good day at the shop, but Saturday is out big day of the week. By the time I left a little after 4:30, my worries were gone, it looked like a strong afternoon. I'll have to see what the numbers were tomorrow.
Headed home to get ready for dinner with Jill. Ribs and salad from me, fine wine from Jill (from her last France trip):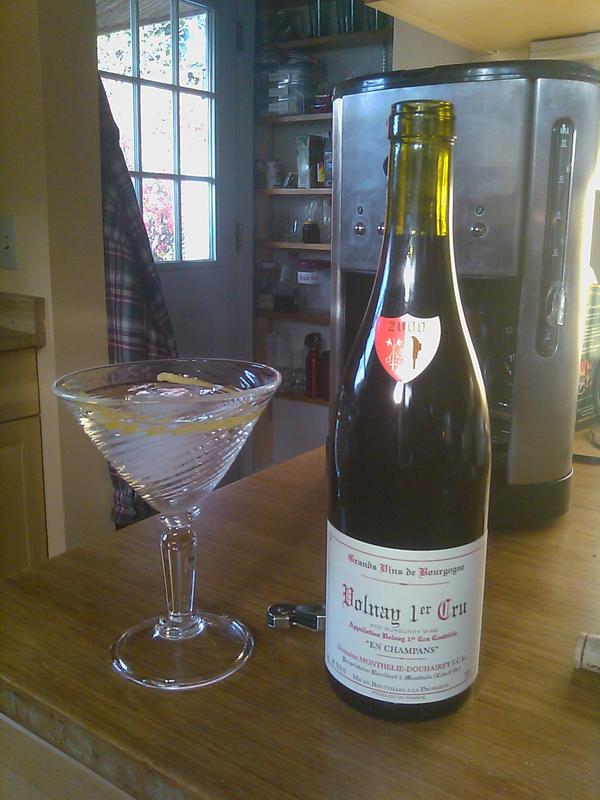 Jill brought along Murphy the Wonder Dog, but no bones for the mutt: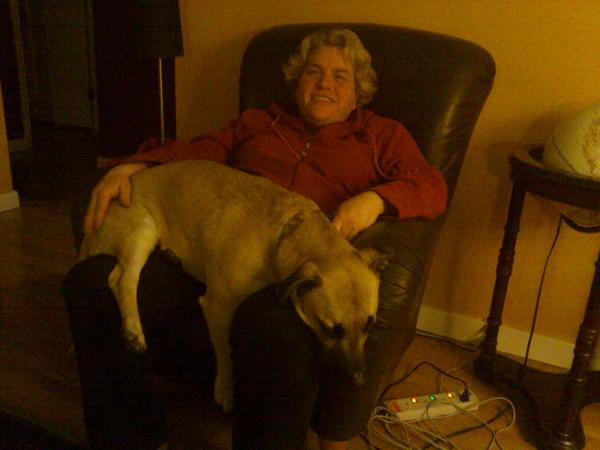 Really should have started packing for next week's trip… but I didn't.
[211.8]