Well, the "Surprise In Edmonton" was a success. I boarded the train at 7:15 and sent to the "Bullet Lounge" at the end of the train after stowing my bags hoping to find The Colonels. No luck.
A long train today: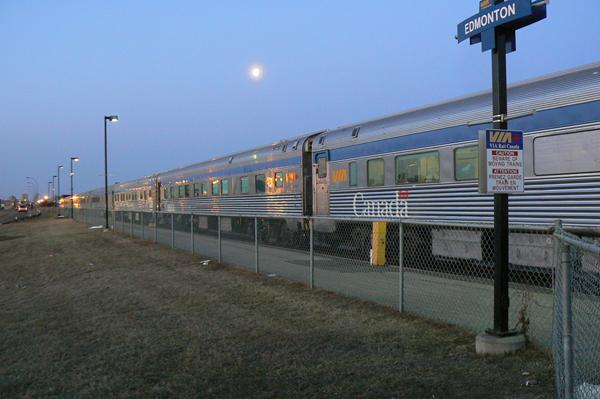 Two coach cars, two dome cars and six sleeper cars. And oddly enough, they had sleeper cars on both sides of the dining car which annoyed the dining crew (and I'm assuming to poor folks in the sleepers next to the coach seats since they had to tromp through three times a day for meals. I did find them (had breakfast first, then waited to 9) by seeing the dining room steward who had the entire list of sleeping car guests. Knocked on the door, and I the look on their faces when the door opened was priceless — not unlike my mother's expression at her 85th birthday surprise in Taos.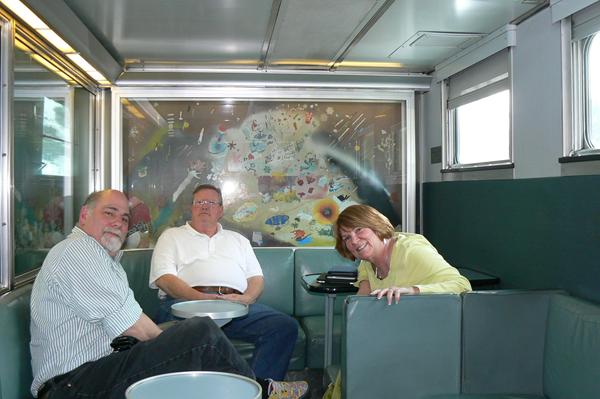 No, that isn't their cabin, though it would make a nice one. It's the downstairs bar in the Bullet Lounge.
Nice to hang out and catch up and see the sites.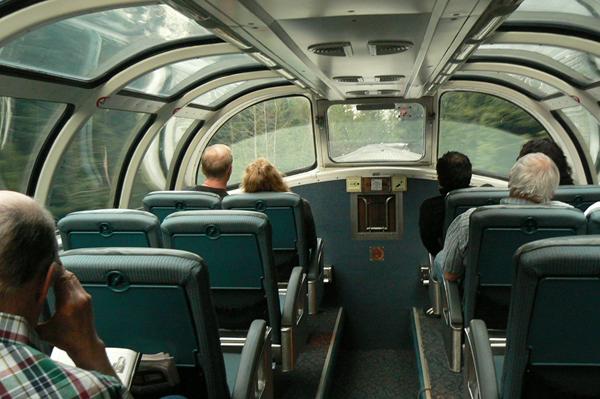 I'd forgotten that headed west, today was a brunch day, rather and a breakfast and lunch day. Something about the train arriving in Jasper for an hour and a half right in the middle of a meal.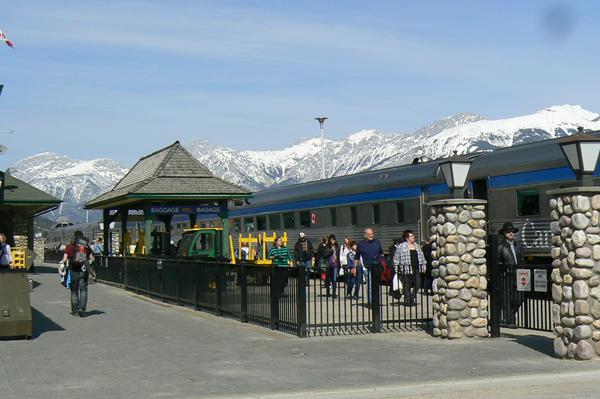 We all had the rack of lamb for dinner at the 7pm seating, and went to bed early as somehow I'd misplaced my empty Coke bottle for mixing drinks for the bar car, along with thinking that the whiskey and coke was now buried under my sleeping berth downstairs neighbor. Oh well, I needed the sleep more than another drink.
[? ? ?]