Damn 5:30 is early.
Got to the station 6:15ish… and the guy with tickets said I had to wait for the ticket counter to open since it was an Amtrak Rewards Ticket. The downside of FREE.
No worries — time for a couple of breakfast burritos from MickeyD (McDonalds) in the station.
Got on the train and went back to sleep.
Wake up, deal with the border at Blaine, go back to sleep.
Wake up, eat hot dog, drink Diet Pepsi, go back to sleep.
Arrive, drive from apartment to house, go back to sleep.
Wake up, go buy gas and some groceries.
Logon, get excited about upgrade to first class on Monday's Hawaii flight for Caddy Daddy and I. Not bad for $600 for the two of us, at least one way in First.
Pan fry steak to go with salad. Drink Lodi Zinfandel.
Fool around on internet and make this KLM photo of myself.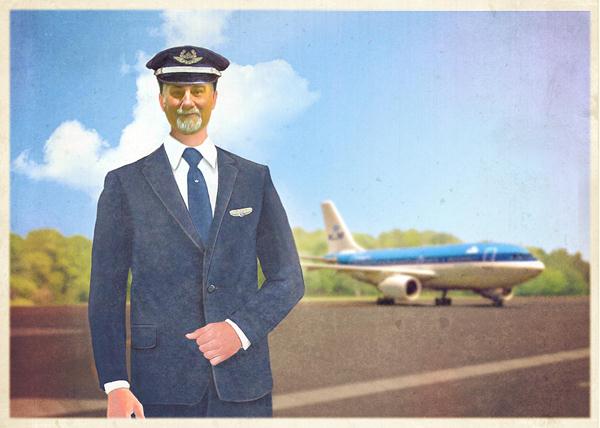 Go back to sleep.
[? ? ?]