Item One:
Trinkets from my CanadaLand trip.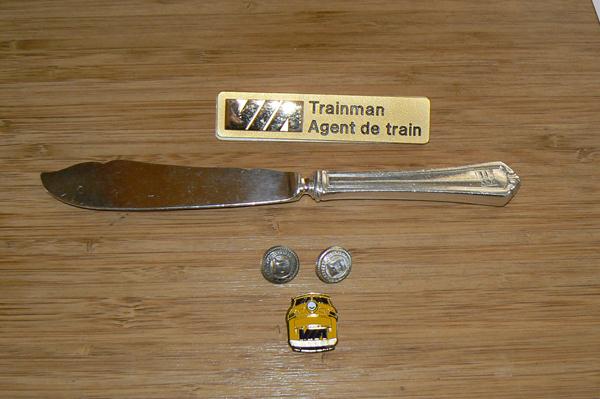 From The Top:
ViaRail Trainman badge (with clasps)
Antique Canadian Pacific Railway fish knife
Two Canadian Pacific uniform buttons (which I'm going to turn into cufflinks)
ViaRail Pin
THANKS Jasper train station gift shop!
Item Two:
Swanda back at home in his apartment.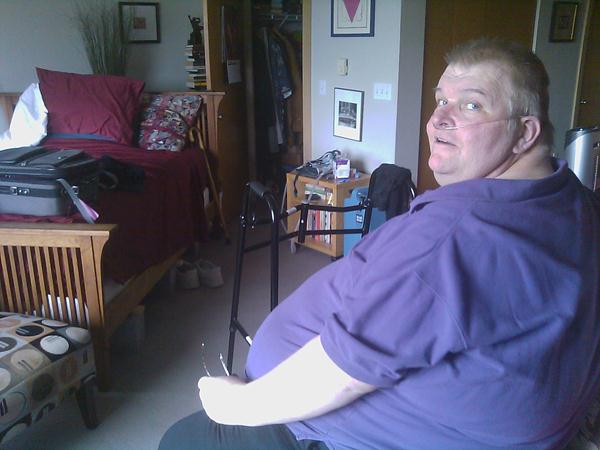 Needless to say he is happy as crap. As you can see by the walker and the oxygen, there is still some work to do.
Other than that – my day included swinging parking passes by the apartment along with some flowers for Swanda, then off to the shop to work the wine tasting and then close up. Dinner was at Jeff and Marvins in the form of a housewarming BBQ that I was the last one to show up. At least there was still some food left. There were several people I hadn't seen there in years, some of them thirty years almost.
Left at ten while I could still legally drive home.
[212.4]