We still haven't left the grounds of the hotel. With 72 acres, why bother: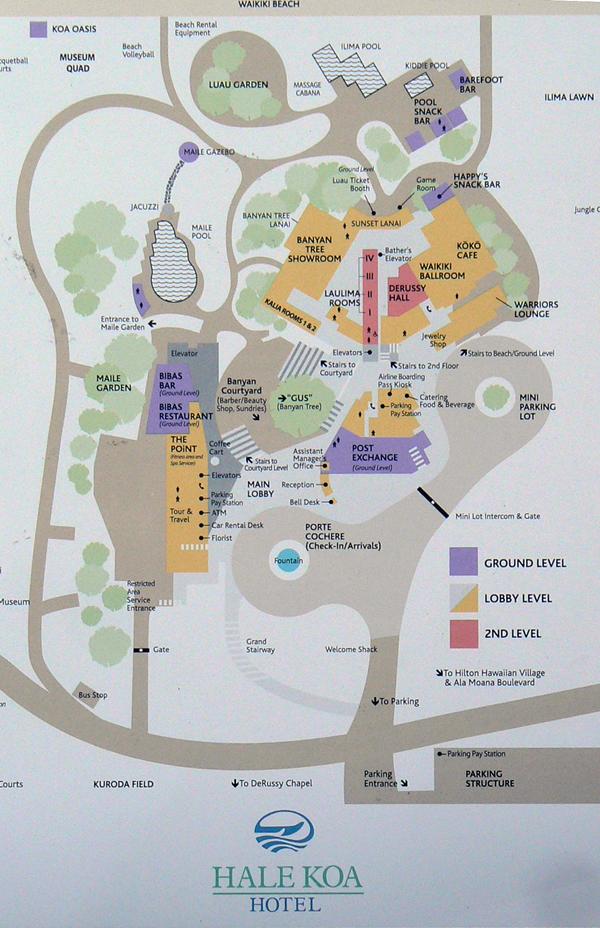 Here is CaddyDaddy on the beach: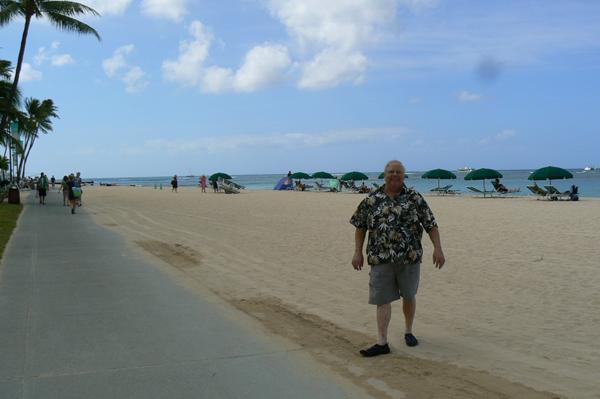 And if you look closely in the background you can see one of the "Koa Beach Services" guys. Full service?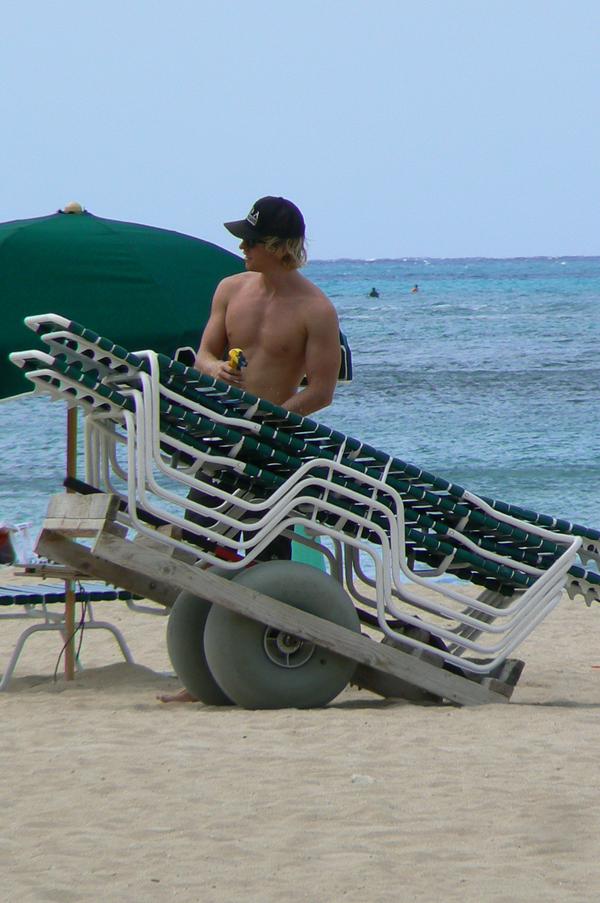 And, of course, beach volleyball: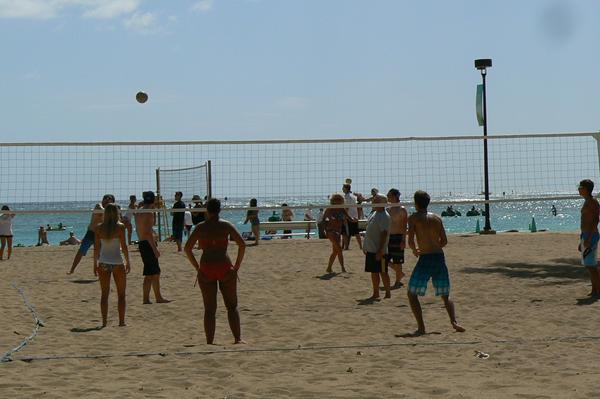 Next up we are off to the US Army museum, which is also on the grounds: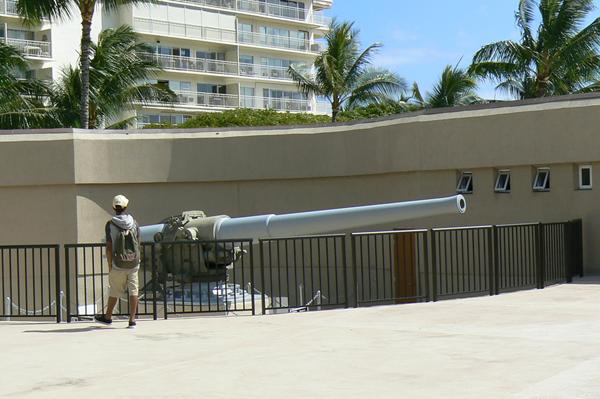 Apparently they tried to knock down this old gunnery, but the wrecking ball didn't make a dent in it as it was built to survive a direct hit. They finally decided to turn it into a museum since they couldn't tear it down without tons of explosives (which would have knocked out all sorts of windows in Waikiki.
We spent the rest of the afternoon reading scholarship applications: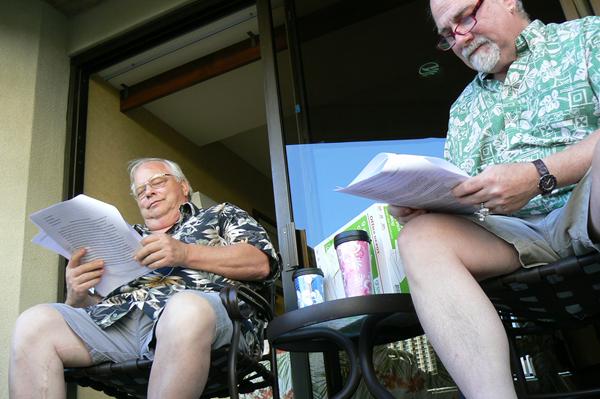 Steak dinner on the grounds, then junk TV, then slumberland so we can get up for another day in paradise.
FYI, not looking like an upgrade on the way back. Oh well.
[? ? ?]