Well, I needed something with a W for Wednesday, since Tuesday was Tanks.
The big goal today is to tour the Pacific Aviation Museum on Ford Island, which is located on Pearl Harbor. Click on this for a 10% off coupon.
Here are a couple of pictures to give you the feel of the place.
CaddyDaddy and I in front of their photo kiock – post direct to email, Twitter, FaceBook. Cool concept, and you know it collects email addresses (though you can opt out of special offers).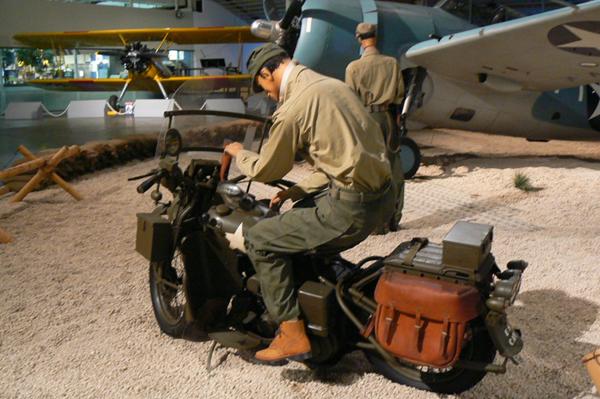 Really good displays. But my favorite was the restoration hanger: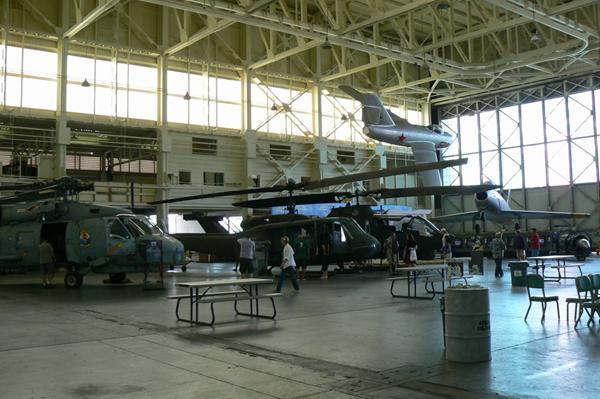 And one that they just got in – a DC-3! Just like the one I took in the Northwest Territoriesa couple of years ago.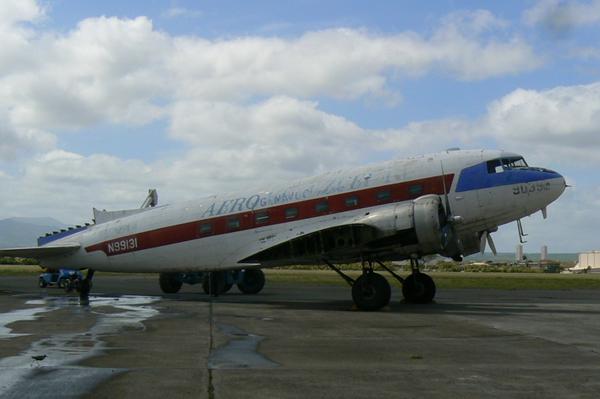 They were power washing it when we were there. Here is the same airplane in 1993 at the Honolulu airport: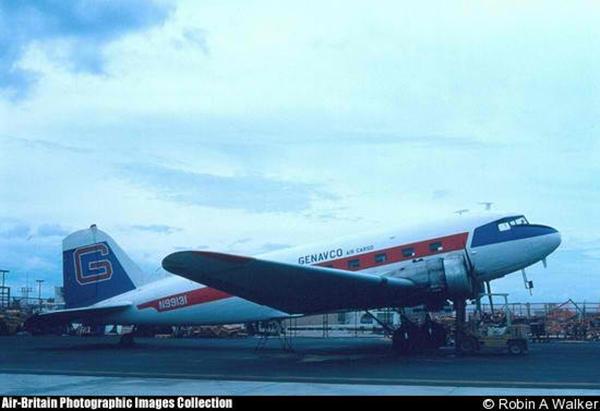 Made in 1942 for the US Air Force, it has more than 55,000 hours on its airframe. Click on this for a link to its entire history.
But enough about airplanes.
Got back to the hotel around 5, just in time for cocktail hour. We got off the city bus and saw this Whale of a tourist trolley: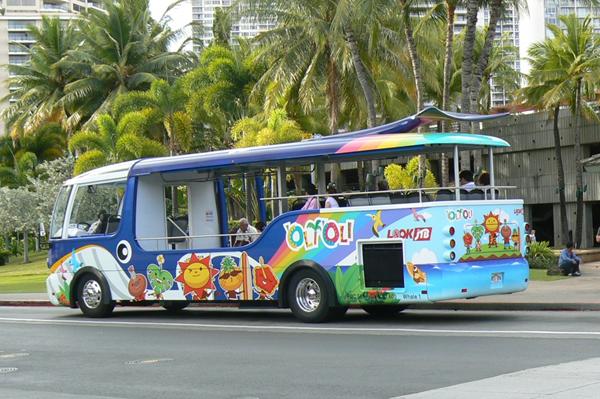 I want one!
Before long we were off to dinner (fish, crab cakes, claw for me, ribs for CaddyDaddy) with a little Malbec: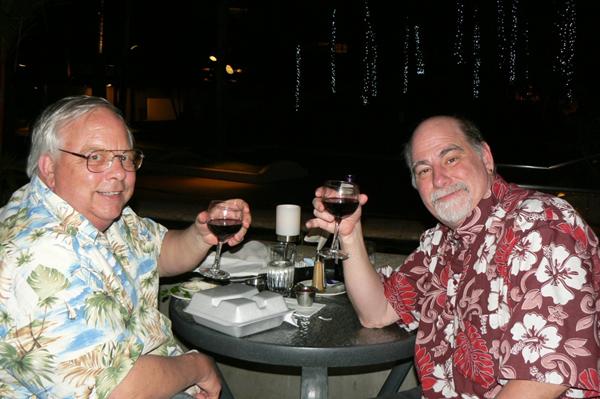 By the time the evening was over, all the scholarship applications were read and graded by both of us. Final answer, two ties for first place and two ties for fifth place.
[? ? ?]