Opened the shop this morning, pretty slow until about 1:30 when things started jumping.
Got out of the shop a little after 4 so I could pick up packages at the apartment and have dinner with Swanda and Helene who is in town for ballet performances. A little low-carb Chinese food and a bottle of rosé bubbles.
To get the new computer which is an All-In-One into the Miata I had to take it out of the box. Didn't want to leave it sitting in the car with the top down, or even with the top up – I don't need to give anyone an excuse to use a pin-knife on the soft top.
Here is a shot of the new beast: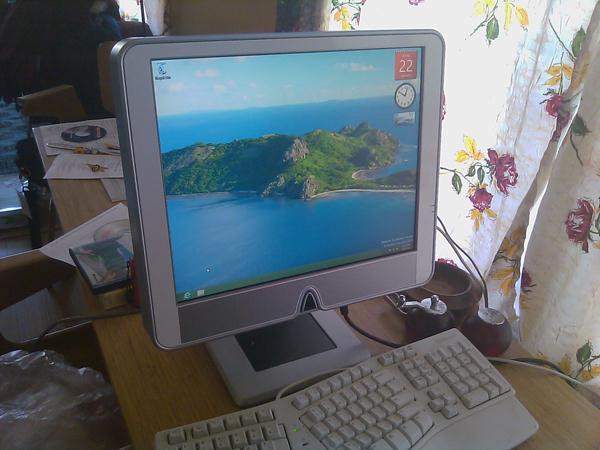 One of the things I like about this one (beside the price which was $219 including shipping) is the support of legacy ports like a serial RS-232, parallel printer and PS2 keyboard and mouse. What it didn't come with is an operating system so I installed the beta of Windows 8. So far, so good. Got Office and Streets and Trips installed, tomorrow I'll put the Adobe Suite on it.
Here is the link, looks like they still have some in stock:
http://www.geeks.com/details.asp?invtid=A410-C2D26-AIO-17-R&cat=SYS
My day, in a nut shell.
[210.4]