Opened the shop this morning and we were pouring four wines in honor of Earth Day, and on the way out I packed out some of the excess boxes – a constant problem. What you can't see is that the front passneger seat is full of recycling as well.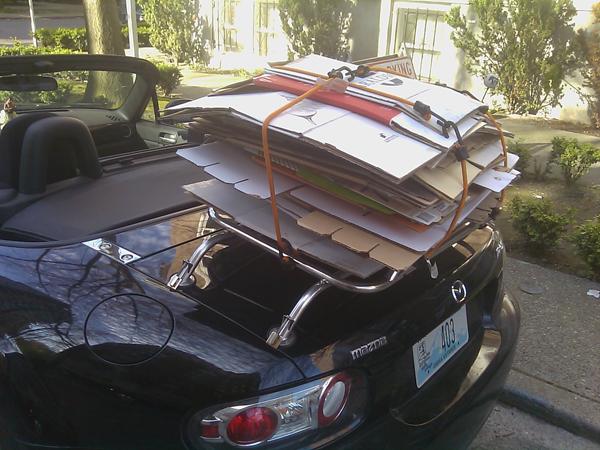 Tonight's dinner is with Mr. Bliss – and this is the view from his rooftop deck (well, the building's roof top deck):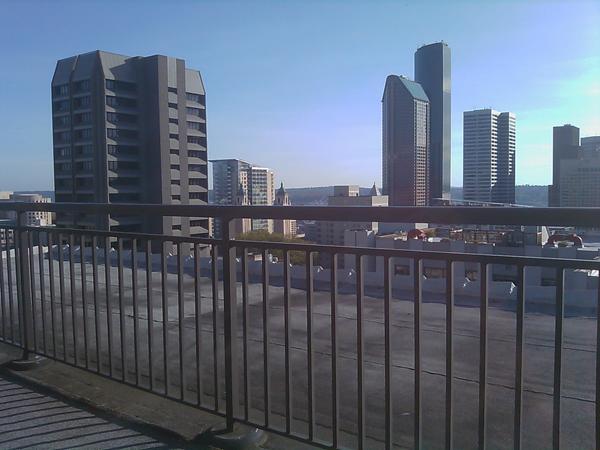 And with Mr. Bliss himself hanging out in the sun having a cocktail: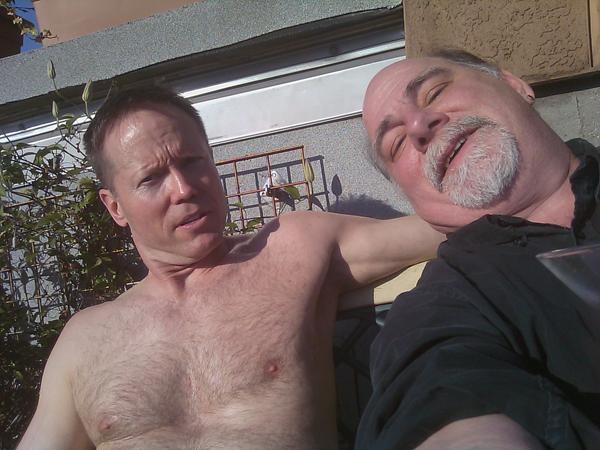 Dinner was a lovely large salad of greens with some chicken breasts and the remaining wine from the tasting bottles.
I have a great idea for a hallway table for him, now I just need to sand and finish the slabs of black locust, which apparently glows under black light.
[210.4]