Today's major event is a Vodka and Grappa tasting with Ms. Jill out in Woodinville – another Groupon tasting coupon.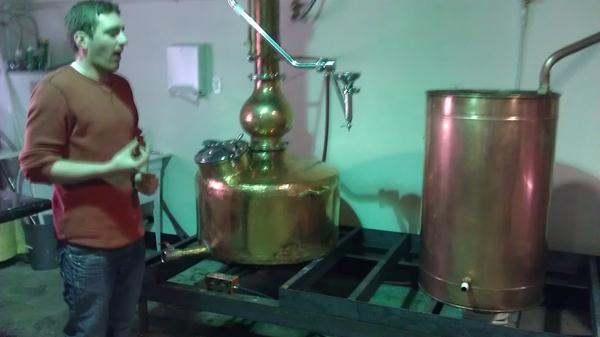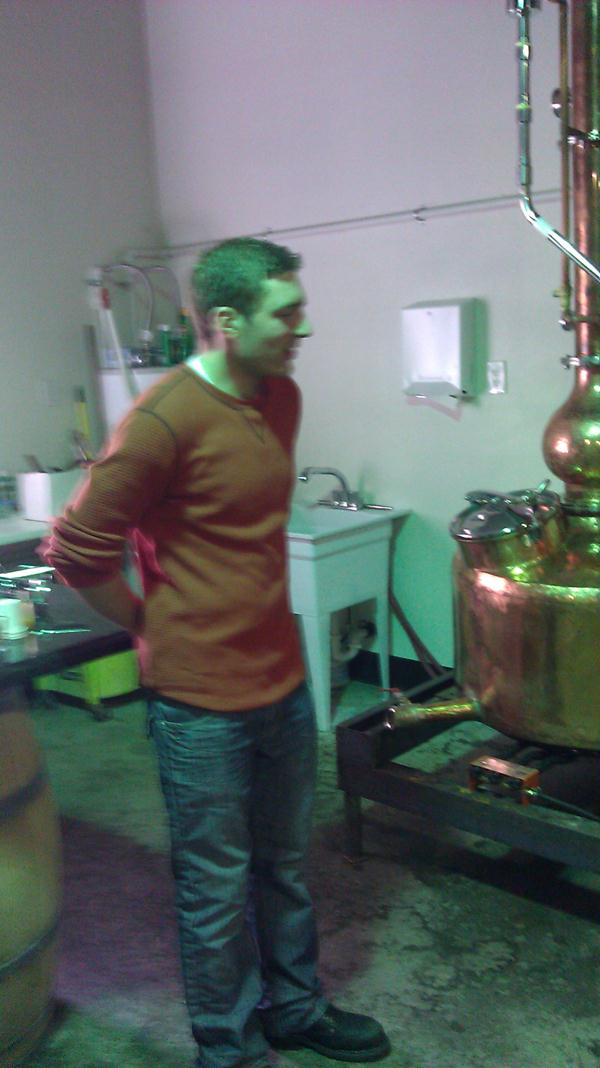 That would be Matthew, the master distiller and sole full-time employee of Soft Tail Distillery. For the "barrel tasting" it was actually a unlabeled (unless you count blue painter's tape) of a Viognier Grappa. Damn tasting, and the grappa tasting glasses were pretty cute as well (note: not as cute as the distiller with his Scottish accent).
Had to run home before heading to Swandas for packages and dinner – seems I foolishly left my phone at home when I headed to the distillery.
Steaks and slaw for dinner tonight.
Tried to find the energy to clean up a little for my brother who arrives tomorrow, but alas, not.
[208.2]