It's always amusing to try and coordinate your morning routine with other people in the house. Sometimes you just have to crash in while the shower is going.
Brother's quest this morning is a cast iron wok as he and Norma are moving to all cast iron cookware in their kitchen. Mission not accomplished, but it did give me the chance to check out on of the Asian restaurant supply stores. This is sort of what he's looking for: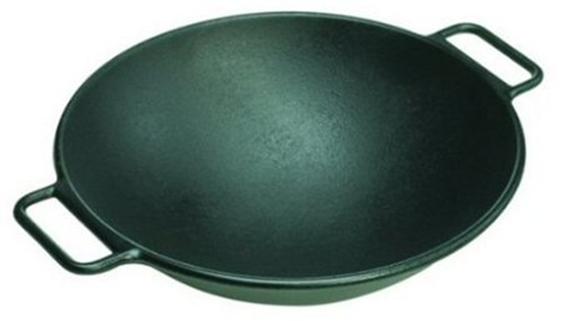 Got Brother back to the house by 1 so he could go off and teach a class at the University of Washington. That gave me time to swing by the apartment and drop off some parking passes – apparently he is going through a ton of them with all the nurses physical therapists coming through. Of course, that as AFTER an afternoon nap.
A couple of bone-in chicken breasts served as the protein for dinner. Add a big salad and a loaf of fresh-baked challah (for Brother, not me) and you've a fine meal with a lovely bottle of the So'Syrah from SodoVino.
[209.8]