As you can see from the picture below, it's not too sunny in Seaside for my visit: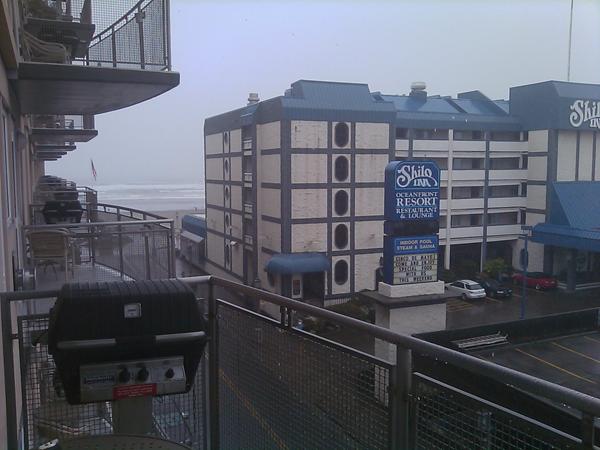 Which is OK since I'm mostly in the condo and not out sightseeing.
The boy returned this morning at 9 to spend the day before heading back to his Uncles for the evening. His Uncle, not this Uncle. A swing by Safeway for some bargain meats after running him home.
Steak on the grill (see picture above) and the remaining ½ bottle of wine from last night – still good.
Quiet evening.
[? ? ?]