Slow day at the shop and I'm blaming the sun. With the first rainless day in a week, everyone was home mowing their lawns before they get out of control – I know because mines on the edge of losing control but 8pm isn't the time to start mowing your lawn even with the full moon for light: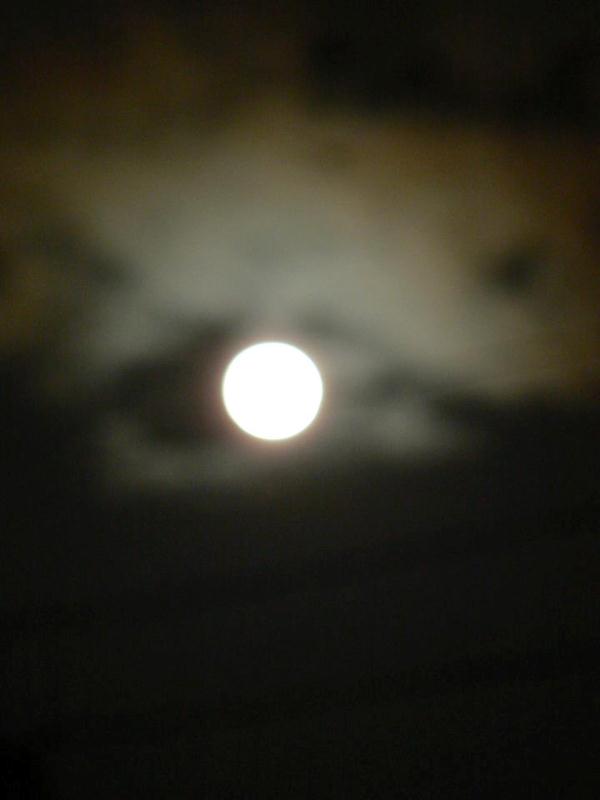 Too bad I forgot which setting I had the camera on. Aperture Control? Shutter Control? All I know it was the "Happy Heart" easy mode.
Did a little more packing for the trip, trying to sort out what the weather is going to be like:
Monday – Vancouver, 63 and partly cloudy
Tuesday – Vancouver, 58 and partly cloudy
Wednesday – Jasper, 49 and partly cloudy
Thursday – Saskatoon, 48 and rainy
Friday – Hornepayne, 63 and partly cloudy
Saturday – Toronto, 61 and partly cloudy
Of course these are just the cities that I'll be in mid-day on the train.
Thinking corduroy pants and dress shirts for five days.
[209.9]