Or maybe I should call it "My Day In Pictures" since Swanda informed me that I was not to bitch about having to get up early to make the train. It was my decision to take the train, rather than the bus at a more civilized time. That said, from the pictures, you'll know why I took the train: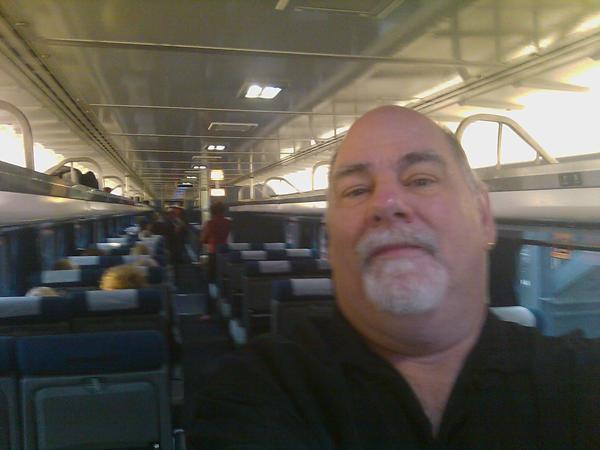 Rather than the usual Talgo single-level trains, today's train-set is three bi-level cars with a café car in between cars 1 and 3. Two seat for anyone who wasn't travelling with someone (and they could have opted for that as well).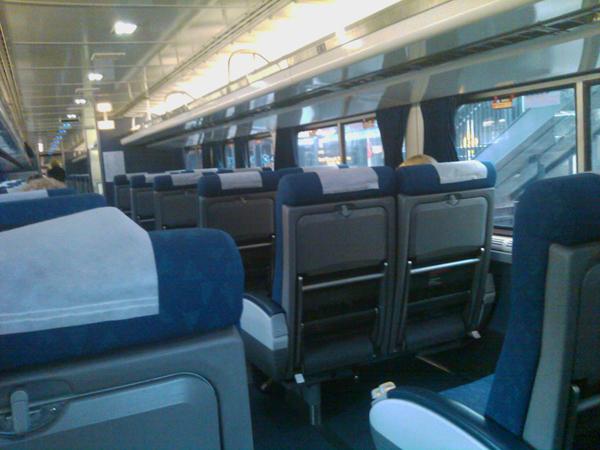 Actually nicer than the Talgo coach seats – two feet of leg room between you and the seat in front of you, foot rest, leg rest and two outlets. I didn't check for wi-fi.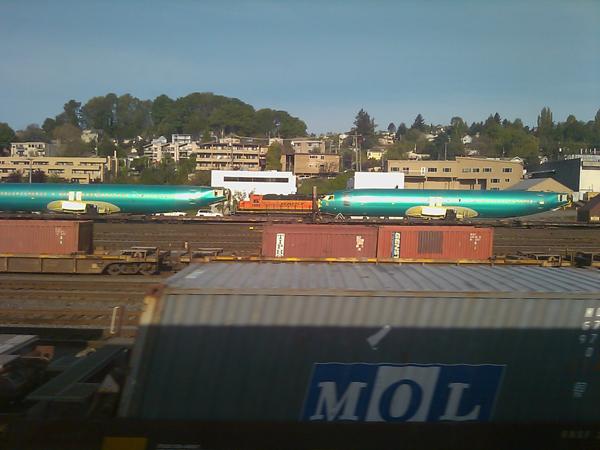 A couple of 737s headed to Renton for final assemble (they start out in Wichita).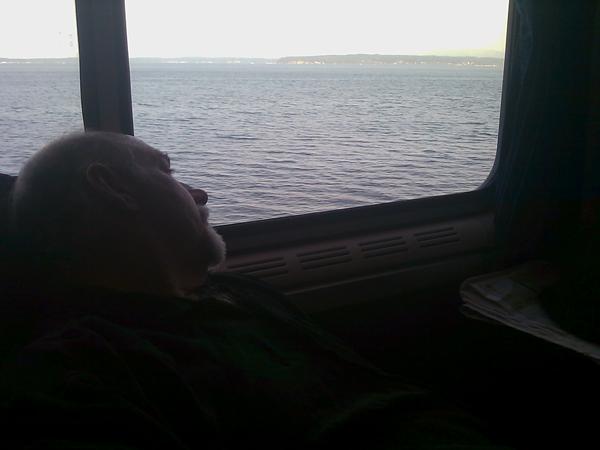 The view from my seat.
For better or worse (better because I slept through it), we were stopped for an hour and a half in Mount Vernon due to the freight train ahead of us needing to split apart their train to remove a freight car with a bearing that was overheating.
Met Hummingbird at the train station and we headed towards The Canadian.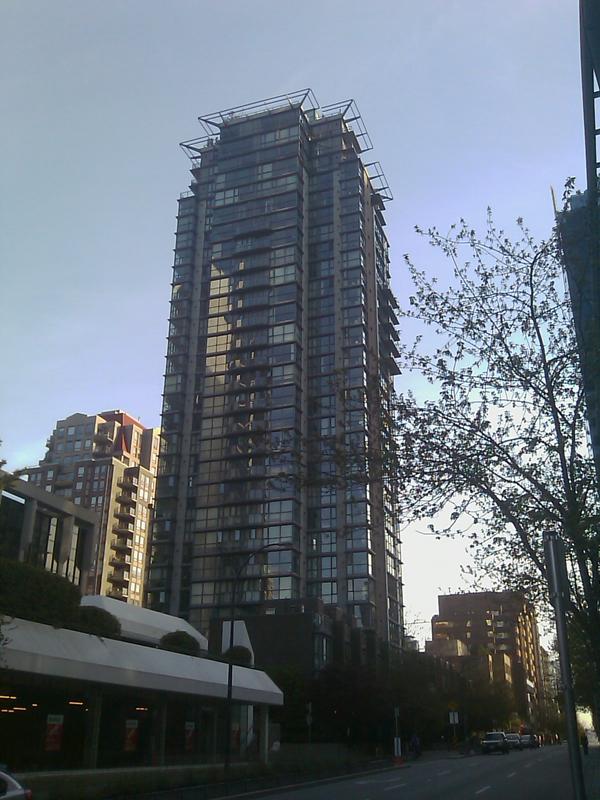 My room is on the 22nd floor on this side of the building, the corner closest to this view.
My room wasn't ready, but Helene was on her way to meet for lunch. Off to Davie street we go, and the gay Fountainhead restaurant and bar. After last night's sauerkraut, what I really needed was a big old Caesar salad. Club for Hummingbird, quesadilla for Helene. Wine for me, cider for Hummingbird, Stella Artois for Helene.
After lunch it was back to the condo to meet up with Epick, who can't come to dinner (oddly enough, no one can so I'm solo), but does have a couple of hours to hang out and catch up.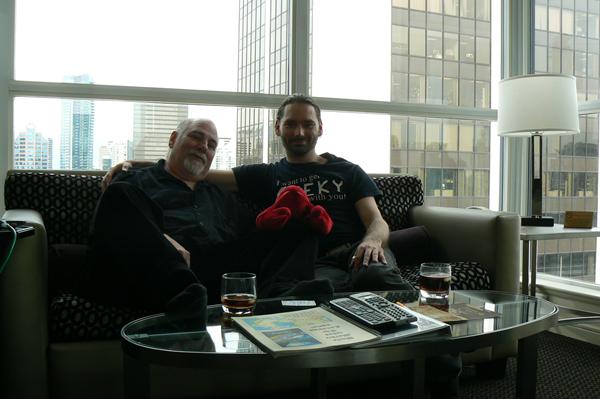 That also give you a nice shot of what the 2-bedroom condo looks like.
Went to the IGA for some prepared food for my dinner, and a little snack for breakfast and settled in for a quiet night in the sky. The mostly full moon was out again, but the shots weren't as good as the first night, so that shot doesn't get included today.
For the last shot of the day, a little slightly cropped self-portrait: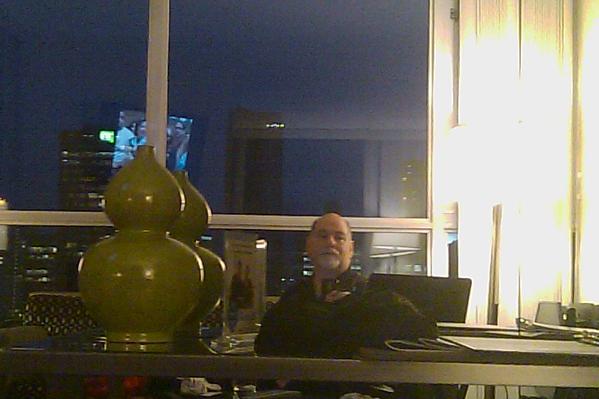 [210.4]