Rolled out of the compartment in yesterday's clothes at 7:30am and was fed and back in bed by 8:30am for another two hours sleep since I didn't go to sleep until 1:30am this morning. The rough life on a train.
Mr. Lobster decided to take the upper bunk and share it with my coffee mug.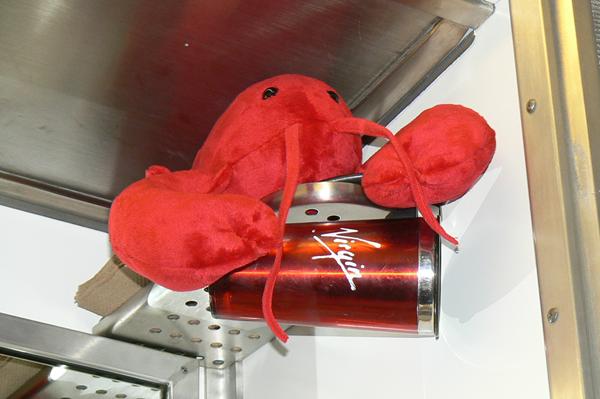 After a shower, headed to the Panorama car to look at the scenery and start on this trips must finish book: Appetite For America: Fred Harvey and the Business of Civilizing the Wild West – One Meal at a Time (Stephen Fried). A nice relaxing place to read: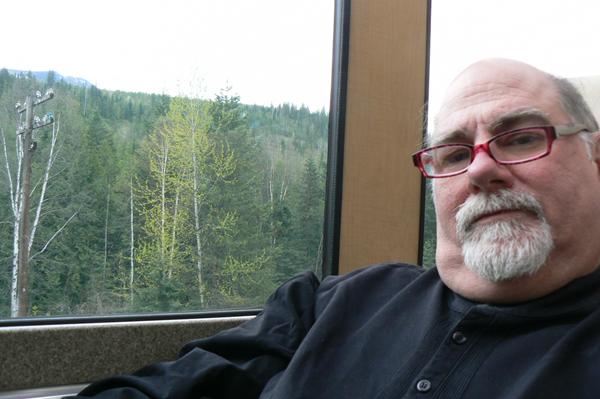 Especially when we come up to Triangle Falls: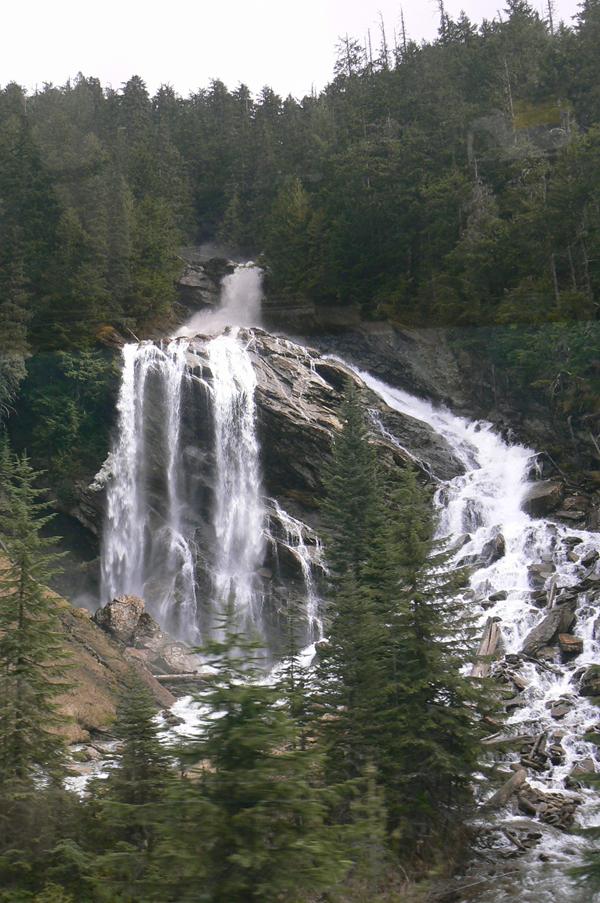 Too bad didn't have my camera out in time for the remains of a derailment a week and a half ago – containers in the river, beside the tracks. Quite a mess.
To give you an idea about how long this train is, this was taken from the first dining car with is I believe the fifth car in the train (out of twenty, unless you are counting the engines).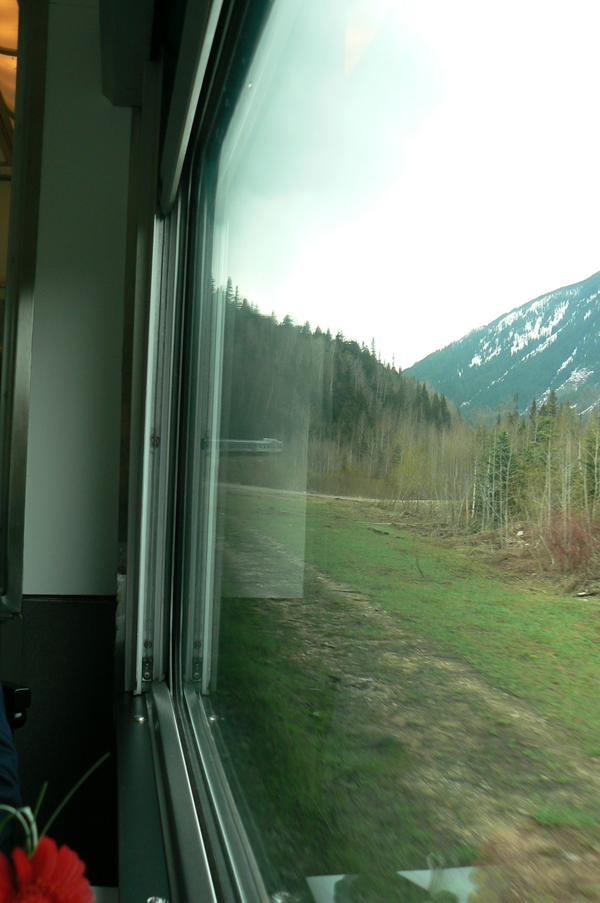 Way in the distance you can see the final dome car (the bullet shaped one).
Breakfast was eggs sunny side up, one half of a slice of toast, breakfast sausage that only the Canadians can love, a mouth full of hash browns and a glass of grapefruit juice. Like I said, trying to avoid those carbs as much as possible.
Lunch was vegetable soup where the vegetables still had some crunch, so I'm guessing train made and the frittata of asparagus and smoked salmon, even topped with some lox. Quite tasty. Passed on dessert.
Filing this from Jasper in the late afternoon as it's the only wi-fi spot from here to Winnipeg as I don't remember Edmonton as having wi-fi. Parting shot, Valemount, AB – at the beginning of the Rocky Mountain trench: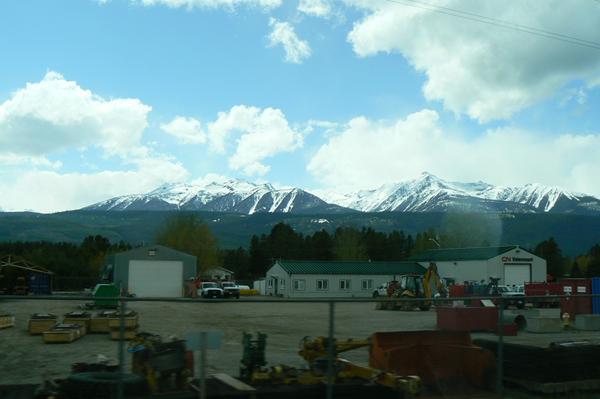 And Mount Robson, or at least what you can see of it.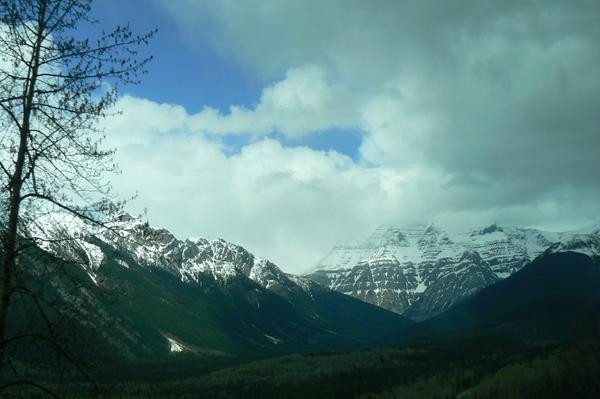 [? ? ?]